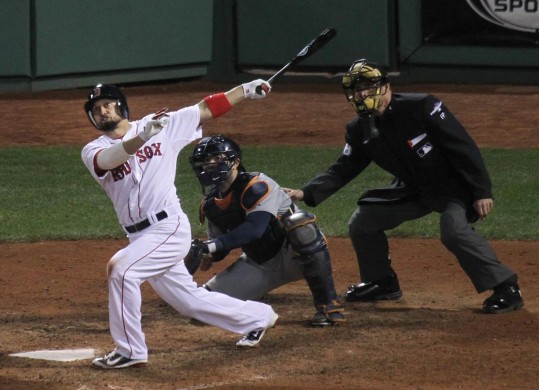 (Shane Victorino hits a grand slam home run to put the Sox ahead, 5-2 in the the sixth and deciding game of the 2013 ALCS playoffs.)
Dear Eli,
The last time you spent the night at our house, you said, "Tell me how well the Red Sox are doing?"
Well, while you were asleep last night and I was worrying about the game, a Red Sox batter hit a grand slam home run, scoring all three runners who were on base, plus himself. That put the Sox ahead of the Tigers, 5-2, and shortly thereafter, the game ended.