Tags
Aborigines, Aboroginal Clans, Alice Springs, Alice Springs Reptile Center, Alice Springs School of the Air, Aussie, Australia, Ayers Rock, bug tails, Cairns, Daintree Rainforest, Darwin, Freycinet National Park, Hobart, Kakadu National Park, Kangaroos, Kata Tjuta, Katherine River, Kuranda Rainforest, Melbourne, MONA, Nitmiluk River Gorge, Outback, Oz, Port Arthur, Port Douglas, Royal Flying Doctor Service, Ski People, Sydney, Sydney Fish Market, Tasmania, Tassie, The Ghan, The Great Barrier Reef, The Great Ocean Drive, The Opera House, The Sydney Harbor Bridge, Uluru, Wine Glass Bay, Yellow Water Billabong
Counting the round trip flight to and from Washington-Dallas-Sydney and our travel around Australia itself (by planes, trains, buses, minibuses, rental cars, Land Rover, limousines, taxis, Uber, boats, ferries, cable cars, etc.), we've just completed a 30,000 mile trip, making it one of the longest we've taken in many years. Also, it was our "last" continent (to explore), although that was not the reason for this trip.
It was total delight, generally making connections and transfers like clockwork, surviving the west to east jet lag handily, and happily exploring the many cultures, climates, and adventures Australia has to offer. We hiked and snorkeled, we 'cruised' along the Tasmanian coast, and some of us even climbed the Sydney Harbor Bridge. We took in the opera, visited museums to see Aboriginal and modern art; ate first class cuisine, (gorging on oysters, loving our first tastes of kangaroo, wallaby, and bug tails); hiked trails in Tasmania and visited an off shore island; learned a new language they called English; and came to have a much deeper understanding about the country's history. We have random facts tucked away in our brains for future use, including but not limited to: why snake bites in Australia are rarely fatal, why you should never turn your back on a crocodile, the ratio of the wild kangaroo and camel populations to the (very small) human one, why so many Australian beaches are pristine, and why Vegemite must be an acquired taste (which we chose not to acquire).
Our itinerary was roughly this: With good traveling buddies Fruzsina and Ray (and under their experienced guidance and with the assistance of a wonderful travel agent based in Melbourne), we began in Sydney and then headed to Melbourne. From there, we were off to Tasmania where we drove to and spent several nights in the Freycinet Peninsula and returned to Hobart, a city that quickly became a favorite. We separated from our friends as they went off to New Zealand, and we flew to the Northern Territory — Darwin — where we spent a couple of days, exploring the Kakadu National Park. From there we boarded the famous train – The Ghan – to Alice Springs and then took a five hour bus ride to Yularu (Uluru/Ayers Rock). Finally, we took a long flight to Cairns and stayed four nights in Port Douglas to explore The Great Barrier Reef and the rainforests before heading back to Sydney and home.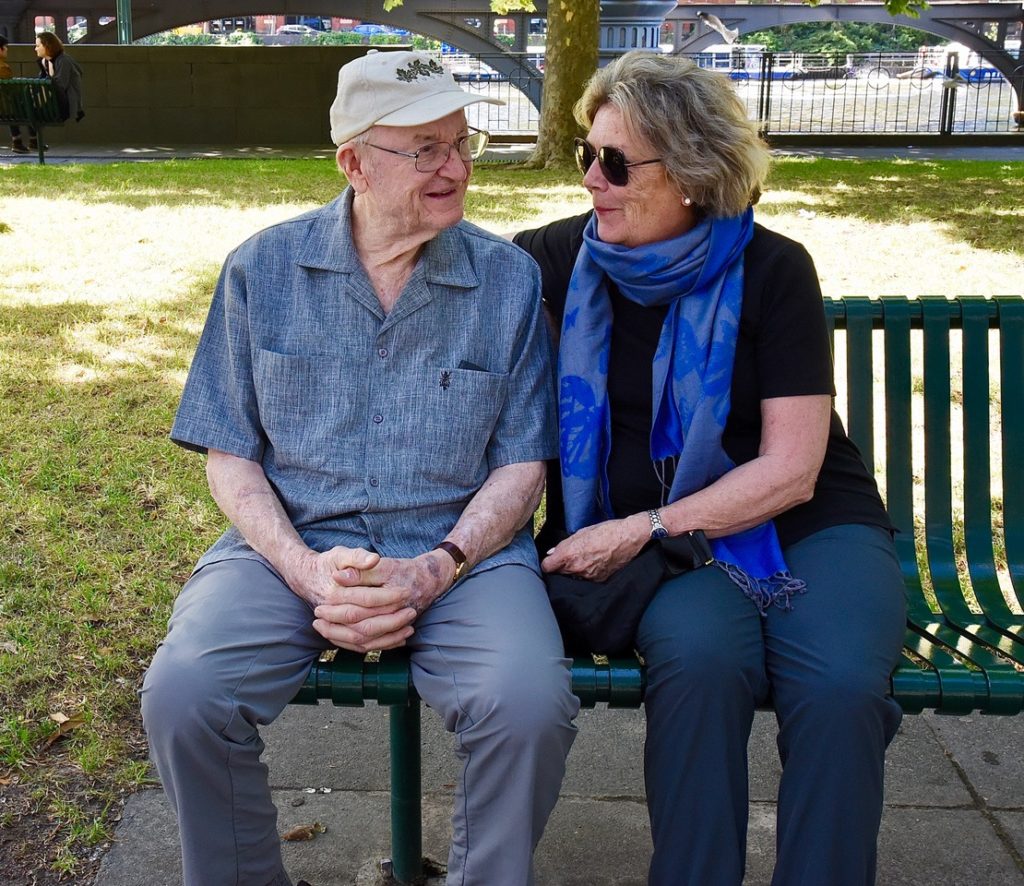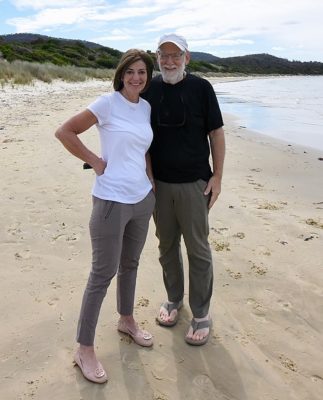 Each stop had so much to offer – natural beauty to fascinating history, unique museums, and gourmet food, wonderful walks and hikes, and, of course, the best of company – our wonderful friends and each other.
Continue reading »