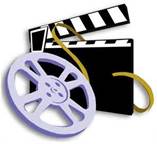 Here's the second round of films and TV series that some of you reported enjoying.
Somehow this post disappeared from MillersTime when I 'thought' I had posted it a month or so ago.
Ben Senturia:
Ozark (TV Series). Despite being very dark with some violence, we found ourselves captivated by the "page turner" story and drawn to the characters…..despite their flaws. The setting in the Ozarks which is 150 miles from St Louis added to the attraction.
Russian Doll (TV Series). A wonderful, unique story about a woman dealing with a "groundhog day" phenomenon. The lead character has to understand herself in order to understand her dilemma. We were riveted.
Dead To Me (TV Series). Two women mourning the loss of their husbands meet in a grief group and a friendship results. As we learn who they really are…the story twists and turns in interesting ways.
Unorthodox (Film in four episodes). A woman from an insular Brooklyn orthodox Jewish community seeks separation. The urgency of her situation was compelling as was learning about her community. The progression of the story was ok….not great. Overall it was worthwhile.
And we watched The Secret Of Roan Inish (Film) last night. A charming Irish story by John Sayles
Bill Abrams:
Bordertown (TV Series). Features a quirky detective and his family that uses memory mnemonic to solve serious crimes in a "small" town on the Russia Finland boarder.
Midnight Diner (TV Series). Sweet vignettes centered around a small Tokyo restaurant that opens at midnight till 7AM, the chef and his patrons.
For those who enjoy or wish to experience anime: HBO MAX now has the Studio Ghibli catalog available. Spirited Away – Princess Mononoke.
Bobbie Samet:
I Am Not Your Negro (Film).
Black Panthers (PBS – Film).
Marc Maron 2020
Chuck Tilis:
I have another which is really really good—-McMillions on HBO (TV Series) six-part documentary series about the fraud from McDonalds Monopoly Game.

Doug C:
Hey! How did I miss this? Has everyone seen the HBO miniseries Chernobyl (TV Series)…..FASCINATING, and masterfully done. Additional context is a podcast with the producer with each episode.
Jane Bradley:
My Brilliant Friend (TV Series). I enjoyed reading the Neapolitan series by Elena Ferrante and was pleased to see how well this Italian TV series captures the novels.
Honeyland (Film). This extraordinary documentary about a Macedonian beekeeper tells a moving story with amazing cinematography.
James Allman:
I am currently watching and enjoying The Miniaturist on Amazon/PBS Masterpiece (TV Series). I love Holland–especially 17C–and this series is visually brooding and romantic. The plot takes twists and turns
Unorthodox (Film – four episodes.) I liked that and went on to binge Shtisel (TV Series) and then Fauda (TV Series) –totally different one from another–but I was in a Jewish/Israeli mood, I guess. (Film – four episodes.)
Finally I want to endorse someone else's suggestion of Schitt's Creek (TV Series). It feels a bit silly for this blog, but I found it so relevant to today's world. Failure and redemption. Life without prejudice–life as it should be. Extravagant fashion. So many laughs. Lifted my spirits.
Judy/Mike White
Two old movies we've really enjoyed again: Moonstruck, with Cher and Nicholas Cage and In the Heat of the Night, Sydney Poitier and Rod Steiger. Both are wonderfully acted, both have soundtracks that keep me humming for days after; Moonstruck is hilarious while the Sydney Poitier one is amazingly contemporary in theme. From two dinosaurs in Ohi
Laurie Kleinberg:
I also heartily recommend Unorthodox (Film – four episodes).
Leslie Kleinberg:
I was going to say Unorthodox (Film – four episodes) and Ozark (TV Series), but I see people already mentioned them, unsurprisingly!
We also were hooked on Good Girls (TV Series) for a long time.
Also watched a lot of Harrow (TV Series) –an Australian show about a forensic pathologist- not particularly highbrow, and kind of goofy, but fun.
Max Shapira:
Overlooked are the following:
Godfather Series (all three Films)
Spaghetti Westerns – The Good the Bad and the Ugly, A Fist Full of Dollars and For a Few Dollars More (Films).
War Films: Guns of Navarone, The Great Escape, The Dirty Dozen, The Longest Day, Where Eagles Dare