Tags
Asbyrgi Canyon, Dettifloss Waterfall, Dettifoss Waterfall, Diamond Circle, Dimmuborgir, Ellen Miller's Photos, Ellen Miller's Photos of Second Iceland Trip, Glaciers, Godafoss Waterfell, Greenland in September 2019, Hafragilsfoss, Hafragilsfoss Waterfalls, Husavik, Iceland in August 2019, Jokulsarglijufur Canyon, Jokulsargljufur Canyon, Krafla Caldera, Lake Myvatn, Landscapes, Lava Forest, Northern Lights, ond Iceland Trip, Reykjavik, Sefoss, Thermal Baths, Waterfalls
from Ellen Miller
Our take off point for our recent adventures in Greenland was the charming city of Reykjavik, Iceland. And after a wonderful trip there in February 2016 — viewing the Northern Lights, ice and snow covered landscapes, lakes, glaciers, and frozen waterfalls — we decided to further explore Iceland since it was the launching place for our 2019 Greenland trip. (Yes, Greenland alone would have been enough, but we generally leave few opportunities for adventuring on the table.)
This time in Iceland we headed north, about a five to six hour drive out of Reykjavik to the area known as the Diamond Circle. We stayed on the shores of Lake Myvatn for our three nights in the area.
It was late August: there was no snow or ice or freezing temperatures, and nothing but green fields, ponies, sheep, and exquisite landscapes and waterfalls. There was also rain and fog. But the weather didn't deter us. It was lightly raining most days, and the spray from the waterfalls was heavy (especially on the camera lens). It actually made for some lovely pictures.
First, a few photos from this, our second Iceland trip. then see below for a link to a short slide show if you want to see more.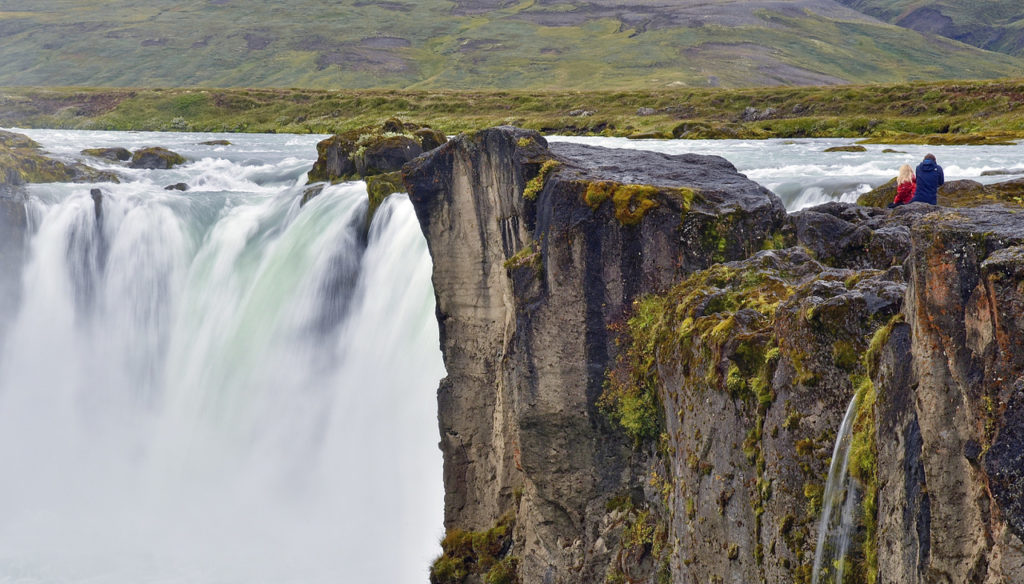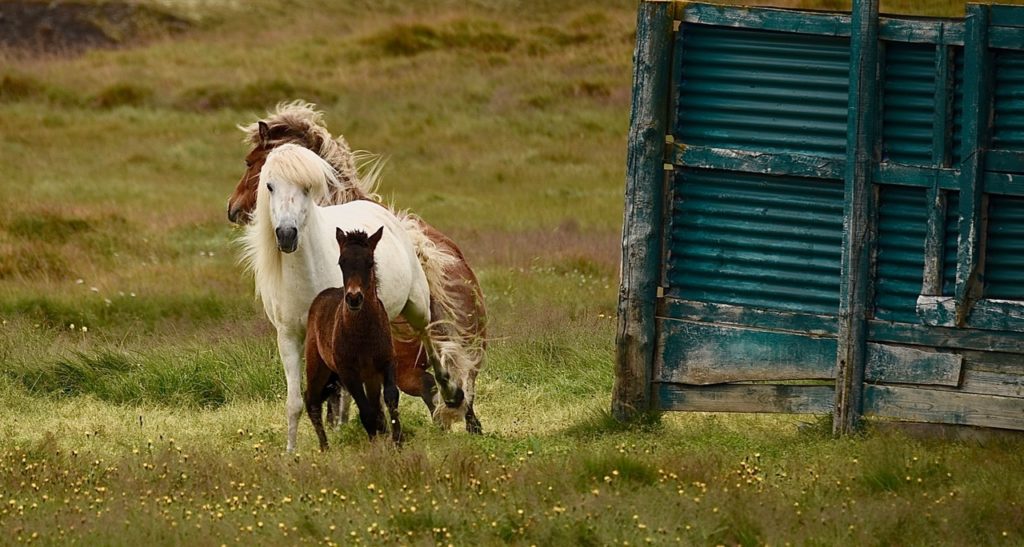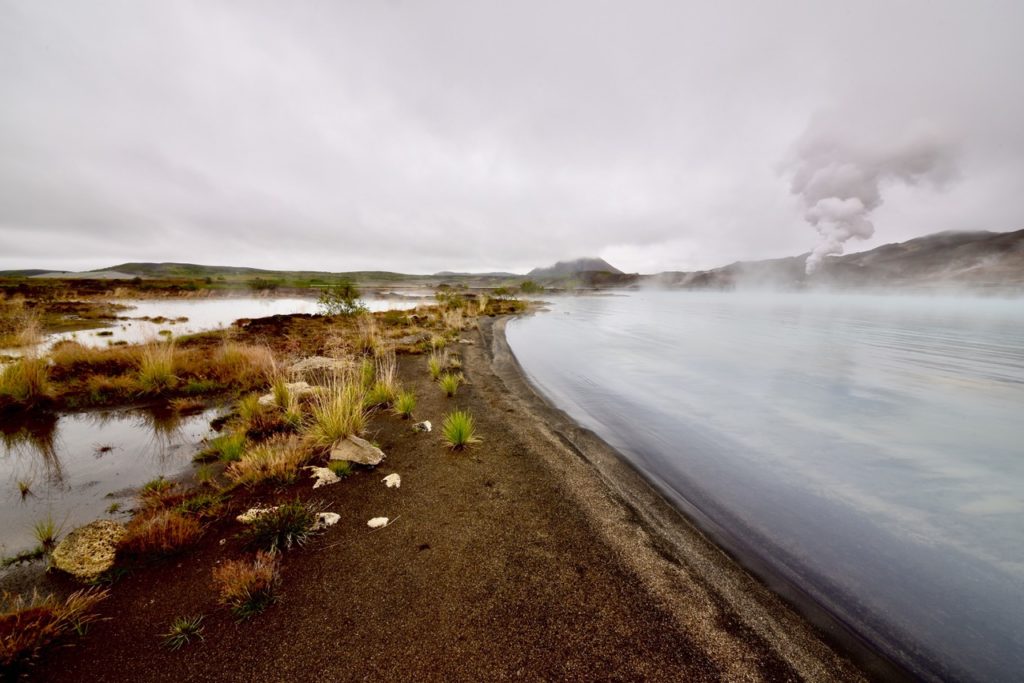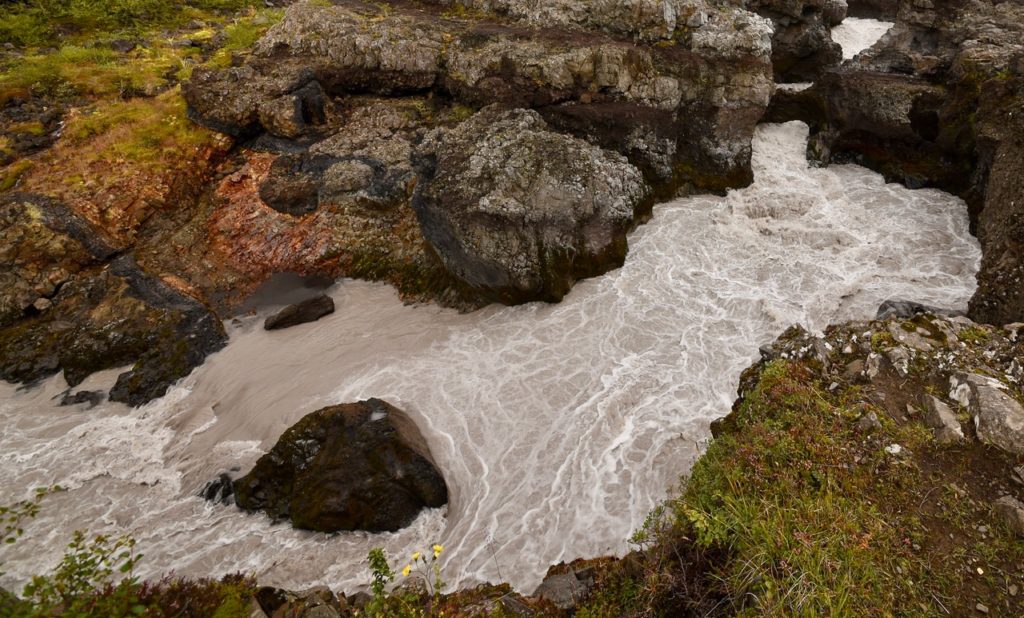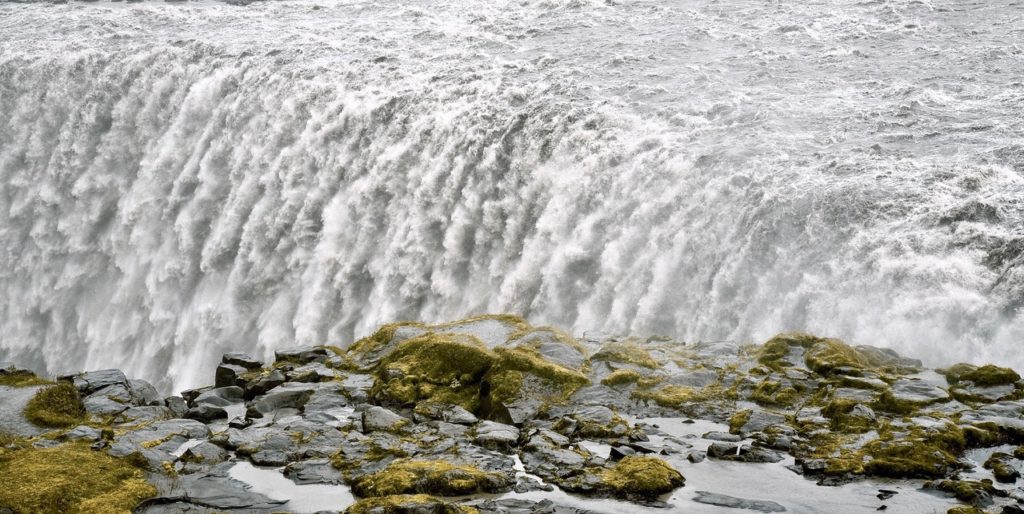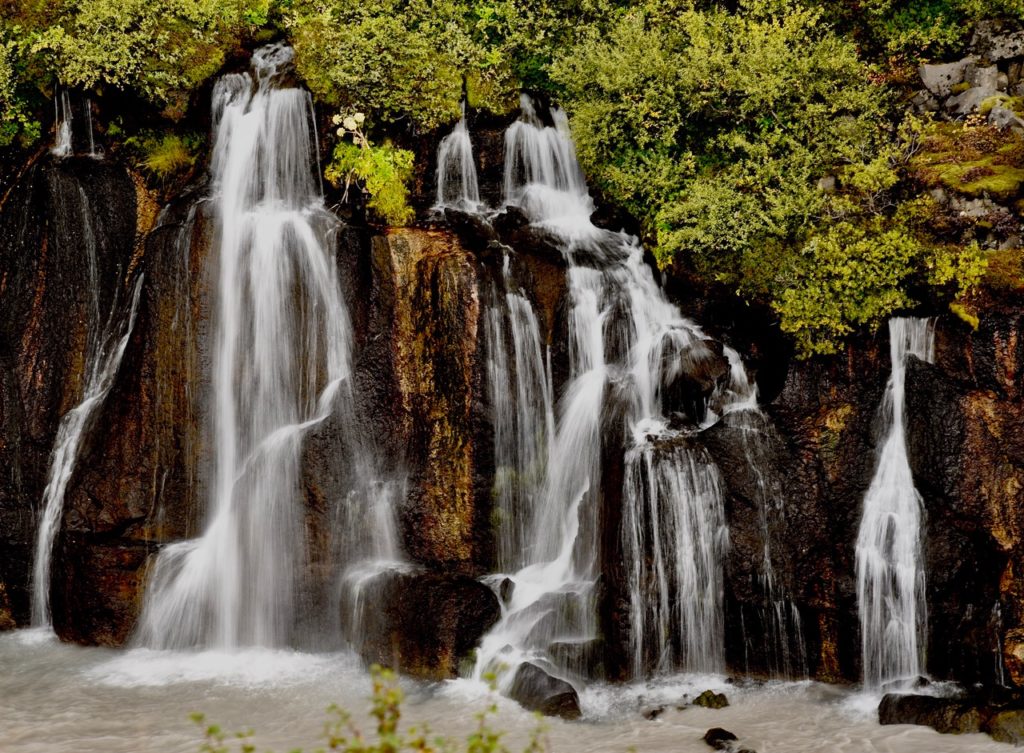 In my photo album on Flickr, you will see 24 pix of some of the major sites we visited including Krafla Caldera (a place of geothermal activity generated by one of the country's most explosive volcanoes); Dettifoss Waterfall (Europe's most powerful waterfall) along with Selfoss and Hafragilsfoss Waterfalls; Jokulsargljufur Canyon (one of the deepest and most break-taking canyons in Iceland); and Asbyrgi Canyon (a place full of Icelandic folklore). We hiked in Dimmuborgir (a "lava forest" formed by an eruption that occurred some 2,300 years ago) and then warmed ourselves in hot thermal baths in Husavik.  On the way back to Reykjavik, we visited the beautiful Godafoss Waterfall.
Reykjavik is a delight, and I'm not sure you can get a bad meal there. From coffee shops to "famous" hotdogs and a gourmet dinner, we stuffed ourselves as best we could in the short time we had there.

I wouldn't mind going back for another visit.
To see the entire slide show (just 25 photos), use this link: Ellen's Recent Iceland photos.
For the best viewing, click on the little arrow at the top right of the first page of the link to start the slide show. If the slide show appears to start in the middle, scroll to the top of the page where you'll see the little arrow in a box. Click on it.
See all the photos in the largest size possible (use a laptop or desktop computer if you have access to either). You may have to click on the two angled arrows facing each other on the very top right to get the full page. They are much sharper, and the larger format does more justice to them than the few above.
PS – If you missed our post on Greenland, check out: Greenland in Words & Photos