Tags
Amazing Tours.Is, Blue Lagoon, Ellen Miller, Ellen Miller's Photos, Geothermal Hot Springs, Geysers, Glaciers, Haraldur Guojonsson, Hot Springs, Iceland, Northern Lights, Reykjavik, Super Jeeps, Winter in Iceland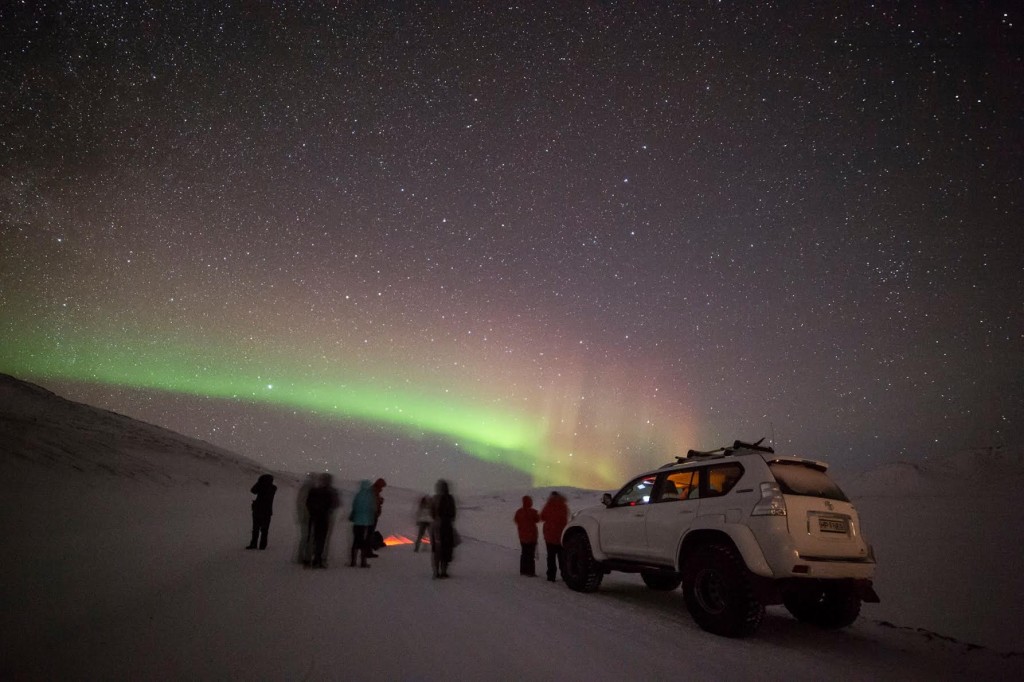 (Photo by Haraldur Guojonsson, Amazing Tours.Is, our Northern Lights guide and photojournalist in Iceland. We are the two 'orange clad' people closest to the jeep.)
We'd been thinking about a summer trip to Iceland for a few years now, but after learning about an "adventure hotel" about an hour outside of Reykjavik where it was possible to see the Northern Lights from one's room, we decided that winter was the perfect time to go.  (After all, we had all the necessary clothes after going to Antarctica, and we reasoned a winter trip need not take the place of a summer one.)
For all but a day and a half of our week in Iceland we were the countryside.
We never tired of the landscapes, the waterfalls, the lakes, the hot springs, and the glaciers. We explored ice caves, farms, small villages, and snowmobiling. (Ellen loved that. I liked it more after we finished than while I was 'driving' the machine.) For two days we had a guide who drove us in a four-wheeled Super Jeep and delighted in off road driving. In fact, he seemed to make a practice of avoiding anything that resembled a road or well-worn tracks.  But he was knowledgeable about his country and was as good a driver as I've ever had. (He also rescued several other drivers while we were with him, which gave us a lot of confidence, When on one of the two days our own vehicle broke down, he quickly used his cell phone to call a buddy back in Reykjavik who within an hour arrived with two vehicles, one to replace ours and the other to tow the broken one back to be repaired.)
Most of the time we felt we were on another planet: one that was rocky and snow covered, with whipping winds that blew the snow across the road and across the glaciers. We saw ponies and sheep hovering in the freezing temperatures (although the daily temperature generally reached 30 degrees, it did get precipitously colder at night), isolated farms, small villages, churches, and lighthouses. We found the natural geothermal hot springs fascinating with their billowing clouds of steam rising out of the ground. On the coast, the water was deep blue, many of the beaches were black (think lava), and the waves looked steamy as they crashed into the shore. We explored a hot water extraction and distribution plant, took hundreds of pictures at the geysirs (geysers), heard a story about why many farmers painted their roofs red, and learned a lot of Icelandic history. The sun didn't rise each day until 9:45 AM, and it set around 5:45 PM. All the sunrises and sunsets differed, and all were all spectacular.
So was the food. From the dark breads, fresh butter, gravlax, and skyr (yogurt) to the endless varieties of seafood soups (one better than the next) to the langoustines (Icelandic lobsters), Artic Char, Icelandic cod, shrimp, scallops, mussels, and lamb in many forms (including the lamb soup we ate for lunch at a tourist rest stop), every meal was a feast.
And we were fortunate enough to get three evenings of Northern Lights. Having seen this wonder in Alaska, we wanted to see them again. Our first night out with a photo journalist/guide was only partially successful. He took us to a mountain, and we were able to see a bit of Northern Light activity. On our way back to our lodge, the lights had gotten stronger (see photo above), and he taught Ellen how to photograph them (see photo below and others in the slide show). The next two nights, however, these dancing lights of the Aurora Borealis were stronger, and we indeed could see them from our room. The dancing lights are a result of electrons colliding with the upper reaches of Earth's atmosphere, and if you've ever had the good fortune to see them, you will not forget them. The night sky gave us an amazingly clear view of millions of stars and the Milky Way.
Towards the end of our week, we left our lodge in our rented SUV in the midst of what they called 'snow squalls' but seemed to us to be a snowstorm with whiteout conditions. It took us two hours to cover a distance that usually takes only an hour, but we made it back into Reykjavik safely. There we spent just a short time exploring the city  — quaint with modern touches, a nice harbor area, one fabulous church, beautiful arts center, and great food —  before deciding to go back into the countryside and along the western coast. On our final day, we spent four hours at the Blue Lagoon, an outdoor hot springs pool where you can relax in a 99-102-degree hot springs while still being in the middle of a 32-degree wondrous landscape.
The 12 photos below will give you a first glance at what we saw and the slide show following will take you deeper into Iceland.
We will return. Not only during a summer but also for another winter week.
It was certainly a feast for the eyes.
Thru Ellen's Lens: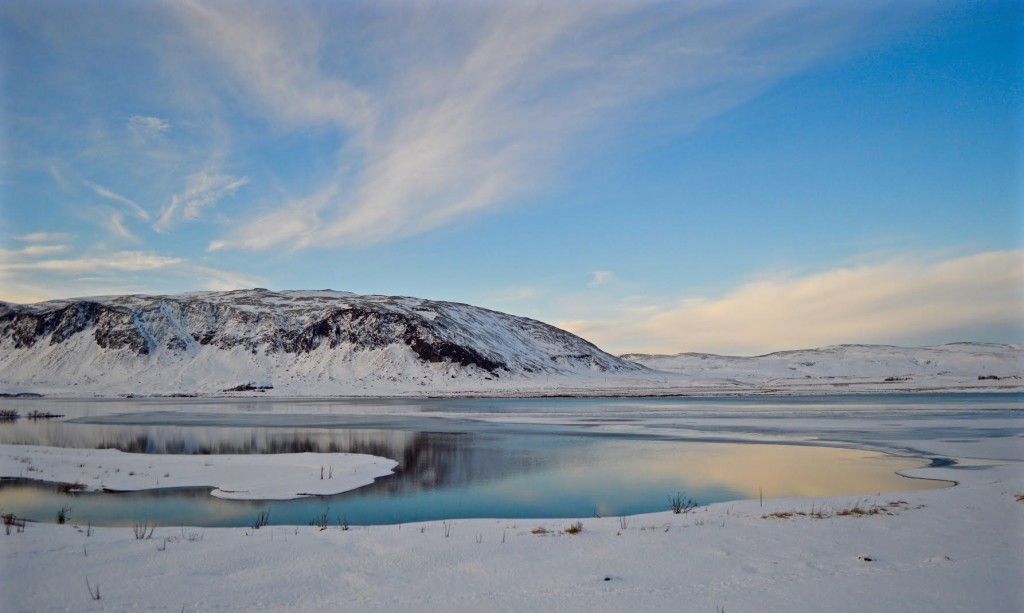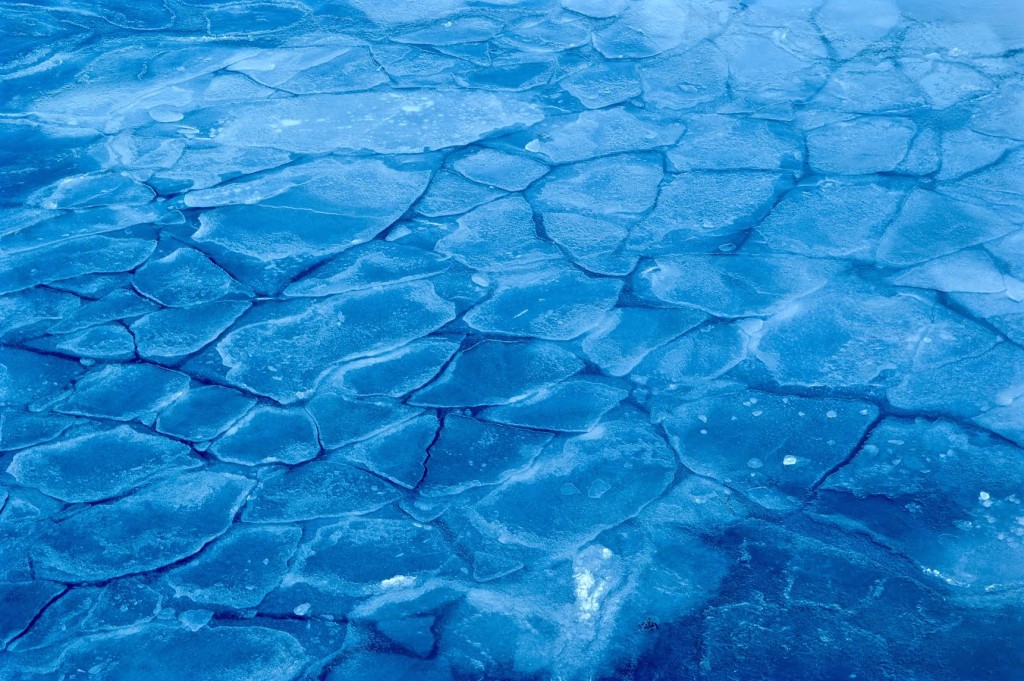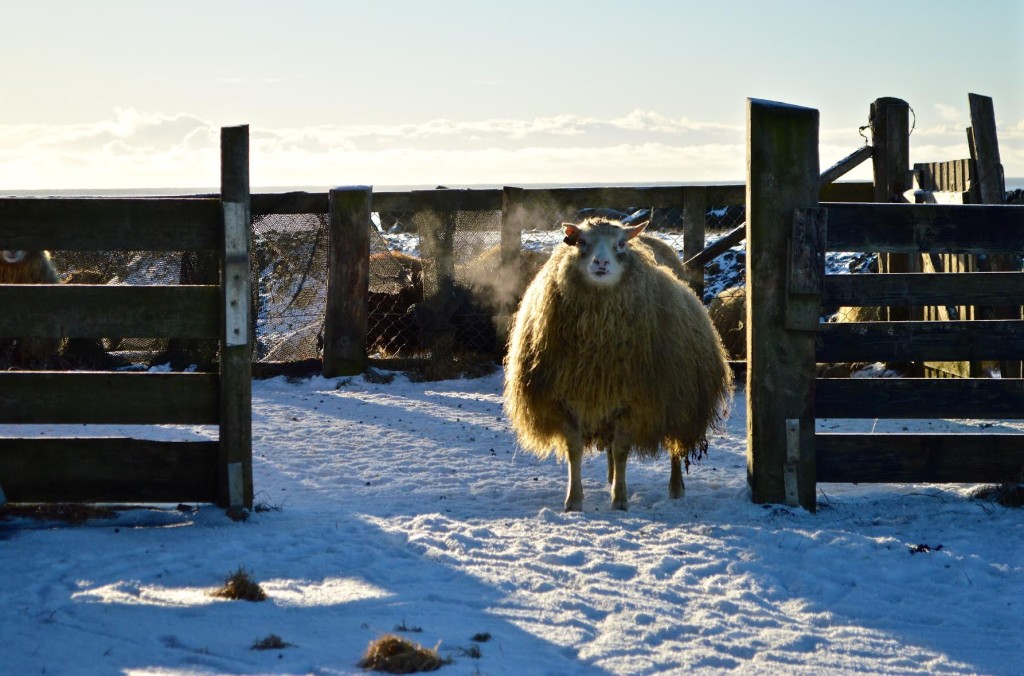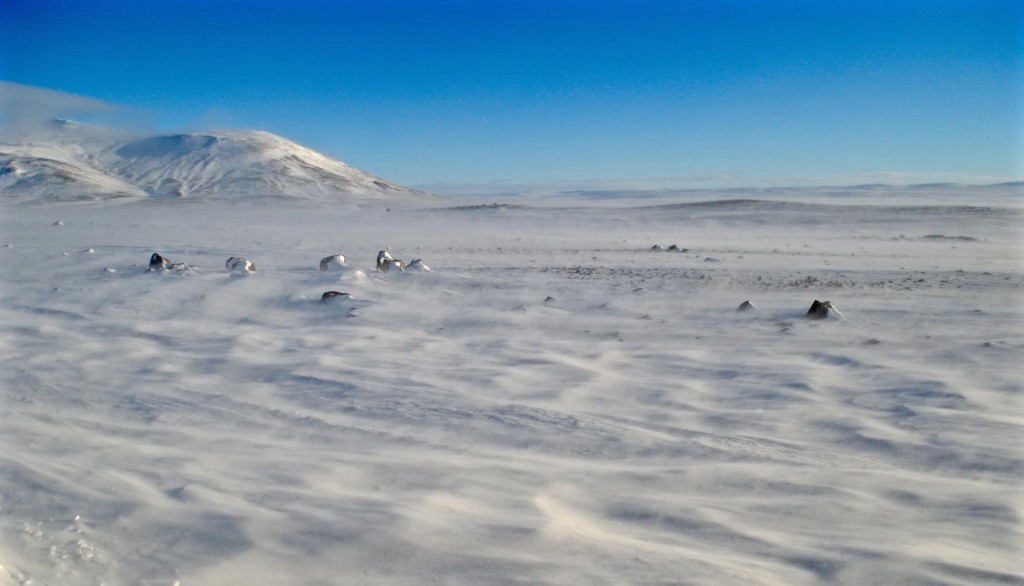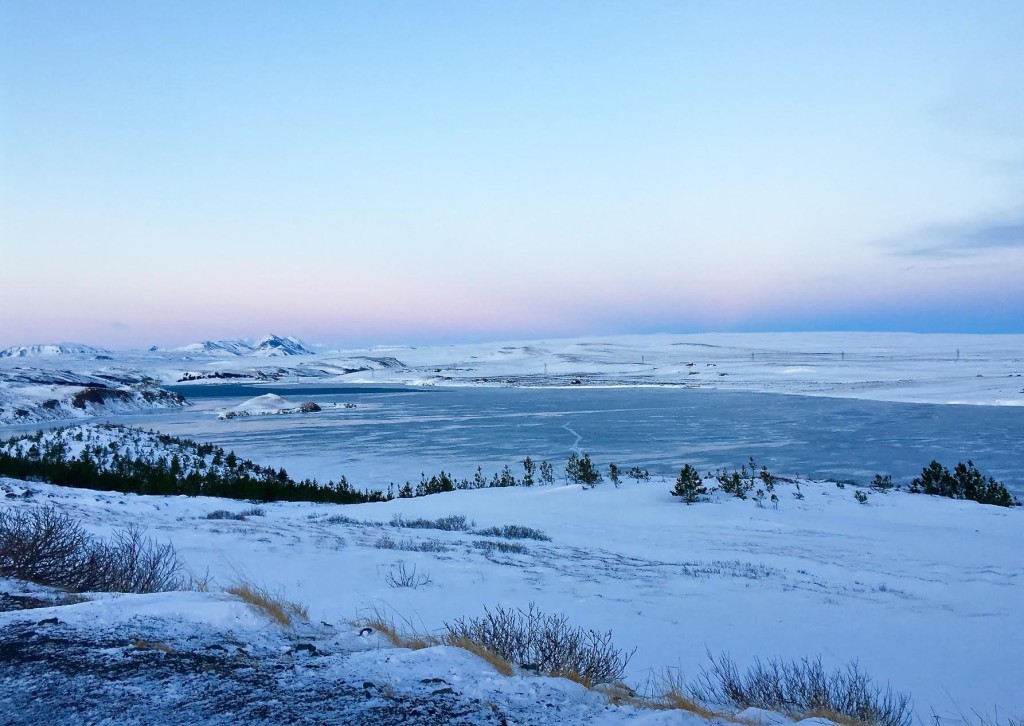 To see Ellen's entire slide show (66 photos), use this link: Winter in Iceland.
For the best viewing, click on the little arrow at the top right of the first page of the link to start the slide show and see all the photos in the largest size possible (use a laptop or desktop computer if you have access to either).