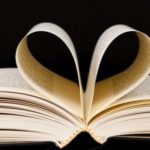 "A Best Friend Is Someone Who Gives Me a Book I've Never Read"- A. Lincoln
Not wanting to wait until December to report what books various MillersTime readers are enjoying so far this year, I asked all those who have contributed over the years to  'Favorite Reads' to send me the titles and a few sentences about what they've been reading and enjoying in the first half of 2016.
Here are 20 more results from that request. (You can see the first 17 replies here.)
I hope this post will encourage others of you to send in what's brought you reading pleasure over the last six months. When I get another batch of responses, I'll post those too.
Thanks.
Sam Black:
Maybe the best book of the year so far…
Into the Silence by Wade Davis (NF). Recounts the story of the 1921, 1922, and 1924 Everest expeditions by the British in the context of biographies of all the principal participants. The biographies tell other stories as well — the enormous effect of WWI on these men, the effect of the War on their generation's idea of the destiny of the Empire and the relationship of these things to the turn-of-the-century ideal of exploration. The book also covers the 199 discovery Mallory's body and what it means for how far he and Irvine got near the summit. Recommended by David Banks.
Biography, Memoir:
The Path to Power and Means of Ascent, vols. 1 and 2 in Robert Caro's multi-volume biography of LBJ (NF). Essential reading for anyone who lived through the Kennedy years and the Vietnam War.
The Rise of Theodore Roosevelt by Edmund Morris, Vol. 1 of the triology (NF). Morris is a wonderful storyteller and writer. Crackles with TR's ability, ambition andpersonality. Recommended by Joe Higdon.
Violin Dreams by Arnold Sterinhardt (NF). An engaging short memoir, with several chapters discussing the Chaconne in Bach's Partita No. 2 for solo violin, an astounding piece of music — the effect of this single work on Steinhardt's musical development, the origins of the work, and its multidimensionality.
Mysteries/Spy:
The Keeper of Lost Causes and The Absent One, books 1 and 2 in the Department Q series by Adler-Olsen (F). The Copenhagen murder deterives' bureau ostracizes one of its veteran members, exiles him to a basement office, gives him two untrained assistants, and assigns cold cases to him. See what happens next. Well worth your time. Recommended by my sister Molly.
Other:
The Fall Line by Nathaniel Vinton (NF). The rise of Bode Miller and Lindsey Vonn to the top of the U.S ski establishment. A good read. I learned a lot about how U.S skiers train and advance, relate to their sponsors, deal with speed and pain, and cope and compete on the international circuit. Hair-raising in passages. Recommended by Michael.
2. Chris Bourtourline:
I've recently read two good novels: 
The Wildings by Nilanjana S. Roy (F) is a story about various groups of cats in Delhi, India and the adventure that ensues when an extraordinary kitten comes into their midst.
Life After Life by Kate Atkinson (F) which mostly centers on the lives of a British family between 1910-1945. Through the lens of a time warped, kaleidoscopic telling, the author explores the effect small changes have on outcomes in life.
For non-fiction:
Shantaram by Gregory David Roberts (NF) is his account as an escaped convict and his life, "on the run", in Mumbai, India. The story is so fantastic that I often found myself questioning whether it was true but happily turned the pages nonetheless.
3. Lance Brisson:
Most Americans know at least something about the American Revolution, which liberated the 13 colonies from Great Britain. My hunch is that most Americans know little if anything about what historian Joseph Ellis calls "The Second American Revolution" that took place from 1783 to 1789. Ellis' book, The Quartet (NF), tells the compelling story about how four men – George Washington, Alexander Hamilton, John Jay and James Madison – led this largely bloodless revolution and overcame widespread and deeply held resistance in many former colonies to the formation of a federal government. Their extraordinary efforts led to the writing of the Constitution and the creation of something most of us take for granted today, the United States of America. After reading this book, I believe that the honorific "Founding Fathers" applies in more ways than one to these four men.
4. Jane Bradley:
Twenty hours down, six more to go on audiobook Barkskins, by Annie Proulx (F).  I can see where it wouldn't be everyone's cup of tea, but I'm quite engaged so far!
5. Kathy Camicia:
Haruki Murakami's 1Q84 (NF) — his magnum opus.  If you're a big fan, as I am, you will love it—all 1167 pages of it.  It is about Japan in 1984 with reference to Orwell.
Kate Atkinson's books (F):  A God in Ruins, Case Histories, and Behind the Scenes at the Museum. They are all well-written literary mysteries.
The Best American Short Stories, 2015  Ed. T.C.Boyle (F).  Great selection.
The Street of a Thousand Blossoms by Gail Tsukiyama (F).  Not great writing but a good story beginning in 1939 about a family in Tokyo.
A Hero of France by Alan Furst (F).  Not his best but still good.
6. Ellen Davis:
My Brilliant Friend by Elena Ferrante (F): See The Guardian review.
7. John Friedman:
Paradise Now by Chris Jennings (NF). This book examines a series of Utopian communities in the United States, like the Shakers and the Oneida colony. All of them are totally fascinating, and though they each fail, they were all able to gain a large number of followers for a substantial period of time. The writer is terrific at bringing out their visions.
The Only Rule Is It Has to Work by Ben Lindberg and Sam Miller (NF). Two baseball statisticians who write for baseball prospectus get to take control of an independent baseball team for a year. Their experiments say a lot about the balance between analytics and people management in baseball, but it's also just a highly amusing take on life in the independent leagues.
The Witches by Stacy Schiff (NF) The Salem Witch Trials are interesting in their own right, but tracing how this kind of populist hysteria rose and then fell is also an interesting backdrop for current events.
The Song Machine by John Seabrook (NF). A book by a New Yorker columnist about the business side of contemporary pop music. Learning how this works is interesting, and needless to say, the stories about artists and studios wrangling with each other provide a highly entertaining backstory to famous songs.
8. Meg Gage:
Just finished A Constellation of Vital Phenomena by Anthony Marra (F). A debut novel that came out three years ago. Beautifully written story placed in the Chechen wars of 1996 – 2004. Horrific, hilarious at points, and a reminder we didn't need about the horrors of war. I was chagrined at how I had not remembered (forgotten?) much about that war. There have been so many subsequent ones. It's a complicated tale told unchronologically.  I kept thinking I had missed something and then discovered that it hadn't been told yet. So much sadness and cruelty that accomplishes nothing.   An eight-year old girl (is) at the center of the story, (and her) survival is at stake.
Another novel about war and a child I recently finished is All The Light We Cannot See by Anthony Doerr (F), another story about war — WW II — and another vulnerable child, this one blind.  Also very well-written and one of the best WW II novels I've read — comparable to Marge Piercy's Gone To Soldiers.
9. Rebekah Jacobs:
A Little Life by Hanya Yangihara (F).
Before The Fall, by Noah Hawley (F)
Until I Say Goodbye by Susan Spencer-Wendel (NF)
When Breath Becomes Air by Paul Kalanithi (NF)
10. Rebecca Lemaitre:
The Secret History by Donna Tartt (F).
Bel Canto by Ann Patchett (F).
11. Tim Malieckal:
I'm currently in a Harlen Cobren move. Definitely too lowbrow for MillersTime readers. Writes like Lupica. (Ed. note: Then I guess I'm 'lowbrow' too as I enjoy his thrillers, multiple plots lines, escapism, etc.)
First I read Just One Look (F) which was pretty good. The end was sorta sloppy. Then I read Missing You (F) which I liked a bit more. Now I'm reading No Second Chance (F). I can't say any of them are super memorable, for me at least, and the titles seem incidental at best.
The reason I'm on this kick is because once upon a time, over five years ago, I was paging through the NYT Book Review, and they had an illustration of him on the authors of note page. I don't really know why, but the pic 'spoke' to me', so I cut it out and pinned it to my cork board. This is kind of part of my process, Someties I get a gut feeling about something, sit on it for a while, then explore it. Anyway, I was cleaning up my cork board recently and figured I should figure out why I mean to read this guy.
12. M.L.:
Just finished the 948 page Dombey and Son by Charles Dickens (F) (1848).  Before radio, movies, TV, reality TV, there were serials by Dickens.  Dickens' bad guys are just as bad as any conjured by Quentin Tarantino.  His materialistic men and women are just as grotesque as any Trump or Kardashian.  But he also documents the 19th century–before photography.  So if you can weather the constant plot twists (very, very B-movie), you really can travel to another country (the past — as Pinter wrote in The Go-Between, where they do things differently).  As a writer of fiction, Dickens is not a genius, but as an accidental social historian, there is no one like him.
13. Ellen Miller:
Nora Webster by Colm Toibin (F). Detailed and sympathetic portrait of a women coping with the death of her husband and raising her two children in a small town in Ireland. Beautifully written, great story-telling, compelling read.
14. Robin Rice:
Feathers by Thor Hanson (NF). A fine, engaging writer exploring the evolutionary wonder of avian adaptation.
15. Ellen Shapira:
The Summer Before the War by Helen Simonson (F).
The Unlikely Pilgrimage of Harold Fry by Rachel Joyce (F).
We Never Asked for Wings by Vanessa Diffenbaugh (F).
The Japanese Lover by Isabel Allende (F).
The Dinner by Herman Koch (F).
16. Ben Shute:
In preparation for a trip to Berlin, we've been reading Erik Larson's In the Garden of Beasts, the story of Ambassador William Dodd and his family's year in Berlin in 1933. (NF).
Without joining in to hyper-partisan discussions, I am struck by the extent to which the "establishment," especially the German army elite, believed they would be able to control Hitler once he achieved power.
The account of the murder of two distinguished army generals is particularly chilling.
It's a sobering read.  We (not me, I wasn't born yet) closed our eyes to what was happening there. And we reaped the whirlwind.
17. Micah Sifry:
I Shall Bear Witness, 1933-1941 and 1941-45, the diaries of Victor Klemperer, a German Jew who, with his Christian wife Eva, survived the rise of Nazism in Dresden. I've never read anything like it — completely transformed my understanding of why some German Jews didn't flee but attempted to ride out Hitler's reign. Nothing like Anne Frank's diary or any of the Holocaust memoirs by Wiesel or Levi; these diaries hit closer to home because they describe a familiar world turning incredibly dark. (NF)
Look Who's Back by Timur Vermes (F). A viciously funny satire where Hitler wakes up in 2009, gets mistaken as a character actor and is given a TV show. Which he proceeds to use as a launching pad to return to power…
18. Suzanne Steir:
Girls and Sex by Peggy Orenstein (NF). This will raise the hair on your head if you are of a certain age. The amount of sex and sexism that Orenstein reports is staggering. She interviews young girls of junior high school age, high schoolers and college women. I fear for both my grand-daughters and grand-sons…Reader beware.
Elon Musk by Ashlee Vance (NF), a biography of Elon Musk, Space and Tesla motors. Fascinating. The man is a visionary, persistent and egotistical.
The English Spy by Daniel Silva (F). I do love reading Daniel Silva and his character, the Israeli spy who is a restorer of ancient art.
Just finished The Marriage of Opposites by Alice Hoffman (F). It is fiction, and the surprise is a bit of biographical history about the artist Camille Pissarro. A good read.
I finished the four book saga by Elena Ferrante (whose actual identity remains a mystery) (F). The first one is My Brilliant Friend, the second is Those Who Leave and Those Who Stay, the third one is The Story of a New Name, and the last is The Story of the Lost Child. The books follow two Neapolitan women, who know each other since childhood, their loves and losses. Well written and compelling.
19. Elliott Trommald:
Just reread East of Eden by John Steinbeck (F). So beautifully depressing, brilliantly written – some pieces of that book should be circulated as stand alone essays. My reaction was totally different from what I remembered from the 1950s. I am now rereading books more often – and convincing 3 or 4 people I meet reading in a coffee shop (some I know and some I meet for the first time) to do the same. We plan to meet over lunch or dinner a couple of weeks later for discussion. August 8, four of us will be discussing East of Eden during a Happy Hour at the Fields Bar and Grill. Join us. Am in the middle of Malraux's Man's Fate and looking forward to discussion with a young trio I met who just happened to be interested in French Literature. I have read this book 5 or 6 times – it still speaks to me.
Two other books I highly recommend are Edward O Wilson's The Meaning of Human Existence (NF) and Hanya Yanagihara's heavily reviewed A Little Life (F). The first, short but important, and I am trying to force it down the throat of my 5 grandchildren, four of whom are mired in the STEM world. Wilson, after dealing with the meaning of meaning makes a plea (really a demand) for marrying science with the humanities if science is going to have meaning for we mortals. I loved this book and love the writer. The second is much much much longer than the first is short, much darker, quite painful and maybe not worth recommending – but if you take it on don't expect to be pulled in for at least 150 pages. If you get there you won't easily put it down – and you will have at least another 700 pages to go. If it was not for the hub bub about it I don't know if I would have read it. I am not sure I liked it – some similarities to East of Eden, but Eden is for me the better choice.
I have not found any more good escapist reading but am desperately in need of a new Crais or Child. (Have read everything they have written.) I tried Steve Hamilton's first Alex McKnight novel, A Cold Day in Paradise. It won the Edgar Award in 1998 – but may not buy another until my next flight. But I will buy another. This was my first read of him.
A good friend just published his first book, and it is the mystery genre I so enjoy. He will get better, but you will see a lot of Portland in Larry Erickson's A Bullet for Your Thoughts, (F). Nate Harver is his Alex McKnight. And it was Larry who got two of us rereading East of Eden.
20. Land Weyland:
One I just finished rereading the Isaac Asimov's Foundation Trilogy(F) which was the book that introduced me to Science Fiction about 60 years ago.  Then I was captivated by the idea of being able to use mathematics to reliably predict the future and I was so taken with this concept that I vowed that I would do this for a career.  I soon realized that to do this, I would have to know everything about many, many subjects and this was the reason I took classes in college in every subject in the school catalog except art history and modern dance.  164 units in four years and I could have had a quadruple major in History, Political Science, Economics and Philosophy it I had taken one or two more classes in  History, Poly Sci and Phil.
That is when I realized that there is a heck-of-a-lot more to learn about even one thing than most people can master in a lifetime (because, no matter what the subject, the questions just keep on coming and because every subject, no matter how simple, is directly related to at least  twenty other subjects and they ALL have many outstanding questions that simply must be answered.)  So I left my quest to someone with more brains and more time and decided to just study one subject (law…and soon discovered that it is so complex that even one small area takes many years to understand and even then can never be completely mastered because the facts of every case are so frustratingly different.
Upon again reading the Foundation series, I realize now why they call it 'science fiction" —It is because it is fiction that is posited as being something that could conceivably happen some time, some where.  It is like the Stars Wars movies which are set in a galaxy far, far away a million years ago or a million years in the future.  (why doesn't English have a word that mirrors the word "ago" with the word "futuro"
To think that one person or any group of persons could master enough subjects and develop the mathematics to reduce them to a series of formulas that can precisely predict the future  is only a dream or a hope…or a nightmare .  Advertising consultants can't do it. Political pollsters can't do it.  Economists can't yet begin to do a credible job of predicting the future of an economy or a business in even the short run.  For at least a thousand years, Mr. Asimov's dreams must remain a fiction.
But he wrote well and was able to present an interesting idea in an exciting (to a 14 year old boy) story and I loved it.  Unfortunately the same 74 year old boy is not so ignorant or optimistic as to believe the basic premise and this time it  was merely a pleasant reminiscent read.  Even the writing now seems geared to appeal to the mind of a 14 year old.
Ah, to regain the innocence and arrogance of youth (along with a lot of other attributes). I can't recommend this book because, other than the basic idea, the writing is so shallow and formulistic/formulaic that it would turn off any serious reader.
P.S.  I also recently reread the The Iliad and was pleased to note that the writing of Homer and his editors stands up to the test of time. (Surprise, surprise).
**            **            **   *            *         **            **            **
If you're looking for book suggestions from last year's MillersTime readers' favorites, you can get to the list in any of three ways:
MillersTime Readers Favorite Reads of 2015. This post includes a list of the favorites of the favorites as well as individual comments by every reader who contributed to the list.
Favorite Books Listed by TITLE, (non-fiction then fiction), then author, then the MillersTime contributing reader. A quick way to scroll through the list, bypassing what readers' said about each book. You can easily print out this list.
Favorite Books Listed by the NAMES of the Contributing MillersTime readers, followed by title, (non-fiction then fiction), and then author. A quick way to check out what people whom you may know liked best. You can also easily print out this list.