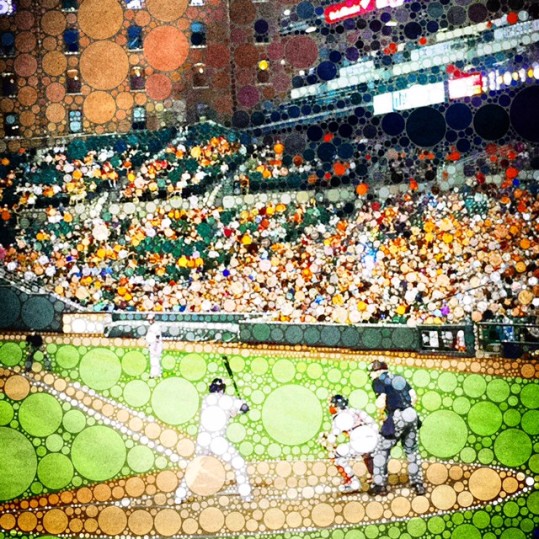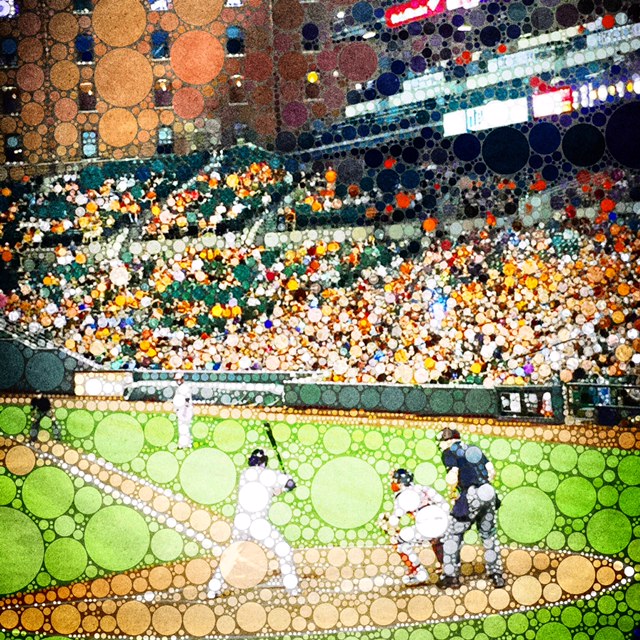 Enough information is now in the record books that a winner can be chosen for the 2015 MillersTime Baseball Contest #2: Make a prediction about something that will happen during the 2015 MLB season.
Below you will see the 46 contestants' predictions and whether they missed by a mile (20), had some truth in their prediction (16), or basically nailed something that happened (10).
The winners will be chosen by MillersTime readers (see below).
In the meantime, I will declare that Land Weyland gets a prize (MillersTime Winner T-Shirt) for his prediction that 10 predictions would come true. Carrie Trauth was the runner up as she said eight would come true.
I. What were you thinking? (Not close at all):
Two perfect games will be recorded, one with two pitchers. (In fact: In over the 200,000 MLB games played over 135 years, only 23 have resulted in perfect games. There were none this year.)
Matt Harvey will win 20 games after missing all of 2014 with Tommy John surgery. (In fact: Harvey was 13-8.)
This season the all time record for most triple plays in a season will be broken, and two will happen on the same night. (In fact: There were only four triple plays this year, not even close to the record of 20 in 1890. The Twins remain the only team to turn two triple plays in one game when they did it against the mighty Red Sox in 1990 and lost the game 1-0.)
Masahiro Tanaka will win the Cy Young. (In fact: Tanaka was 12-7 and is not one of the three AL finalists – Gray, Keuchel, and Price for the award.)
The Red Sox will be the comeback team after an abysmal 2014 season (and) will end up going to the playoffs and the ALCS. (In fact: Another abysmal year for the Sox as they were in last place in the AL East with a record of 78-84, tho the second half of the season they 'improved'.)
Mookie Betts wins the AL Rookie of the Year. (In fact: Not one of the three AL finalists – Correa, Lindor, and Sano) – for the award, tho he had a very good year.)
Joe Buck will be implicated in a major, embarrassing scandal and be forced to resign. (In fact: No indication of such at this point.)
Astonishingly Buchholz does NOT go on the DL at any point and wins his 20th on the last day of the season. (Not part of my prediction, but The Panda and Papi score the walk-off runs on a double steal.) (In fact: Buchholz did go on the DL and interrupted a good season.)
Bryce Harper will be revealed to be a "juicer". (I really do wonder what the reaction would be in our Nation's Capitol when the MLB finally unveils that Bryce has been taking a new, previously untraceable, animal hormone that both rapidly increases physical growth and at the same time lowers mental intelligence – a difficult thing to do given the individual concerned!….When exposed, he'll be banned for a season, claim his innocence, apologize for being guilty, cry, then retire from baseball completely to join his like on the NASCAR circuit.) (In fact: No credible evidence of being a "juicer" – just the fantasy of a Yankee fan, where Harper will probably end up once he can claim free agency.)
Cueto wins 20 games. (In fact: Cueto went a combined 11-13 between his pitching for the Reds and the Royals this year.)
Four Washington pitchers will win at least 15 games (missed this by one last season). (In fact: None. Scherzer 14-12, Zimmerman 13-10, Strasberg 11-7, Gonzales 11-8.)
A pitcher will bat both right and left handed in the game he is pitching. (In fact: Not that I know of. Does anyone have any different info on this one?)
Billy Hamilton will steal over 100 bases. Last time it was done was Vince Coleman, 1985. (In fact: Hamilton stole 57 this year, second to Dee Gordon's 58.)
The Marlins make the Wild Card over the new look Padres, the young talent rich Cubs, defending champ Giants, the sneaky good Brewers, and the up and coming Mets. (In fact: the Marlins were 71-91. Padres were 74-88. Cubs 97-65. Giants 84-78. Brewers 68-94. Mets 90-72.)
Nats win 100 and lose in the first round of the playoffs again. (In fact: Nats were 83-79 and didn't make the playoffs at all.)
MLB does away with the drug rules. (In fact: Not.)
Someone will fall (or jump from) the Green Monster seats. (In fact: Not. Thankfully.)
Mookie Betts will be Rookie of the Year! Embellishing my answer a bit: he wins in spite of an early season head injury while making an extraordinary effort to catch a fly coming toward the Red (?) Monster. His head crashes into the wall, and he is knocked unconscious, amazingly while still making the out and ending the inning. He is operated on at Mass General, has a miraculously quick recovery and is back in center field with in only two weeks. Mass General neurosurgeons are given season tickets in John Henry's skybox. Note: My husband Steve is very unhappy with this answer because of Mookie's terrible head injury, so let me add that although Mookie is knocked unconscious, it is not as serious an injury as it appears, and the surgery is actually very minor because Mookie regains consciousness as he is being wheeled into surgery. In fact, technically, there was no surgery needed, a detail that was overlooked in media coverage in order not to undermine the "heroic surgeon narrative" that had taken hold of Red Sox Nation's hero-hungry consciousness. (In fact: Not one of the three finalists – Correa, Lindor, and Sano – for the award, tho he did have a very good season.)
Yu Darvish throws two no-hitters. (In fact: He underwent Tommy John surgery on Mar. 17, 2015 and was out for the entire 2015 season.)
Washington Nationals will go 101-61. They will make it to the World Series! (In fact: Nats – 83-79. Didn't make the playoffs at all.)
II. Not so bad but not close enough either:
The MVP and Rookie of the Year awards in the AL will both come from the Toronto Blue Jays, who will finally win the AL East. (In fact: Not yet decided, except the Blue Jays did win the AL East and Mike Trout is one of the three finalists for the AL MVP.)
Cubs go from worst to first in NL Central. (In fact: They went from 73-89, .451 and last place in their Division in 2014 to 97-65, .599 this year finishing three games out of first. They made the playoffs and lost in the NLCS.)
A team that has never been to the World Series (Mariners, Nationals) or not appeared there in the last 70 years (Cubs) will make it to the WS. (In fact: Cubs came the closest before losing in the NLCS.)
The Nationals' pitching staff will pitch 3 no-hitters in 2015. (In fact: Nats had two no-hitters this year, both by Scherzer.)
A-Rod will use drugs again between today and Sept. 30, 2015. (In fact: Who knows?)
Joe Kelly is Sox best starter at 15-8, 3.80 ERA. (In fact: Kelly and Rodriquez tied for best Sox record with 10-6 each. Buchholz, Rodriquez, and Miley all had better ERAs than Kelly's 4.82.)
Yankees and Red Sox battle for last in the AL east until the final day of the season when the Sox win/lose. (In fact: Sox last in the Division while the Yankees were second and were the WC team that lost 3-0 to the Astros.)
The Rays will have three pitchers with at least 15 wins each. (In fact: Best they did – Archer 12-13 & Ramirez 11-6.)
The Cubs, led by Joe Maddon, and White Sox will both win Wild-Card slots, but neither will advance further. (In fact: Cubs did. White Sox didn't. Cubs advanced to the NLCS.)
Last year not one of the 18 MLB players that scored at least 90 runs played for Boston. This year, Mookie Betts and Dustin Pedroia will combine for at least 180 runs. (In fact: Pedroia, injured, scored 46 runs and Betts scored 92 for a combined 138, shy of 180 because of Pedroia's injury.)
I predict that an increasing (an alarming) number of pitchers will undergo Tommy John surgery leading to an in depth report on how children learning to pitch are overused by year round baseball. While not having the far-reaching implications of youth concussions, people will start to think about monitoring the arms of young pitchers. (Note: I have no idea if this has already started, and I haven't been paying attention.) (In fact: Seems as if at least the first part of this prediction is accurate.)
MLB Commissioner will say no to Pete Rose. (In fact: Not decided as of this moment, but could go either way.)
Nats' pitchers will throw three no hitters. (In fact: Scherzer did it twice.)
The Red Sox will lead the league in ejections for the second year in a row. (In fact: In the AL the Blue Jays had 13, the Royals 12, and the Sox 10. Padres led the Majors with 17.)
Yankees will again miss the playoffs. (In fact: Lost the one game WC playoff to the Astros 3-0.)
A-Rod will bat over .300 and have 20+ home runs. (In fact: Partially true. A-Rod hit .250 but had 33 HRs.)
III. Bingo (Nailed or close enough):
The Padres will not match the hype and will barely finish above .500 and miss the playoffs. (In fact: True. Their record was 74-88, and they missed the playoffs by 23 games.)
Pete Rose allowed to attend baseball games and his re-instatement pending. (In fact: True. He announced some games this year.)
Prince Fielder will make a comeback, hit around .300, 30+ home runs and have 100+ RBIs. (In Fact: True. BA – .305; HRs-23; RBIs – 98. Fielder as named the AL Comeback Player of 2015 by MLB.)
Bryce Harper will get two home runs in one game. (In fact: True. Harper hit three HRs in one game and then hit two HRs in four other games this season.)
Xander Bogaerts and Mookie Betts will combine to score more than 160 runs. (In fact: True. Bogaerts scored 84 and Betts has 92 for a combined 176.)
Average length of a game will decline by at least 10 minutes from 3 hours, 2 minutes of 2014. (In fact: Very close: Average length in 2014 – 3:02:25. Average in 2015 – 2:54:39. Until the MLB & the Players Union agreed to relax the new rules part way through the season, the games were almost a full 10 minutes shorter.)
There will be an out recorded during the season via the hidden ball trick. Extra Credit: The last out of the World Series will be made via the hidden ball trick. (In fact: True. Rays did it against the Dodgers – Uribe.)
A-Rod – 25 hrs, 85 RBIs. (In fact: True. He had 33 HRs and 86 RBIs.)
A-Rod will be mostly DH or move to 1B. (In fact. True.)
Yankees and Red Sox will miss the playoffs. (In fact: Mostly true. Sox missed the playoffs. Yankees knocked out in the one game Wild Card.)
VOTE for the winners in the two following categories:
A. Who had the best prediction? Choose a number from Category III. Bingo (Nailed or close enough)?
B. Who had the worst prediction? Choose a number from Category I. What were you thinking? (Not close at all).
Deadline for voting is one week from today, Wednesday, Nov. 18 at 8:47 PM. You can either put your vote in the Comment section of this post or send it to me in an email – Samesty84@gmail.com.
If you missed the earlier post about the winners of the other five contests (CORY KESSLER, for example), go to 2015 MillersTime Baseball Winners.