We spent an all-too-brief time this past weekend at the Miami Film Festival. As we found and enjoyed in last year's Philadelphia Film Festival, we loved the idea and actuality of seeing three films a day, often very different films.
The main drawback, of course, is the lack of time to savor each film. Still, I suspect we will make a habit of going back to both Philly and Miami, where it is possible to get into almost every film, assuming just a bit of advanced planning. And the costs are reasonable.
Six of the seven films we saw over two plus days are ones that are worth considering if you love movies.
Here are very brief notes on them:
Wild Tales ****  Argentina, Spain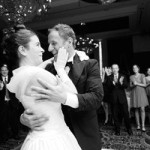 One of the nominees for Best Foreign Film at the Oscars this year and now out in theaters around the country, Wild Tales was the opening night film at Miami's 32nd Film Festival.
Almost like a series of short stories around a similar theme, you see six sketches about the extremes to which anger and revenge can take us.
Not for everyone, but there is a lot to like in at least three or four of the 'vignettes'.
The audience in Miami loved it. They laughed frequently and clapped when it ended.
The Fool*****  Russia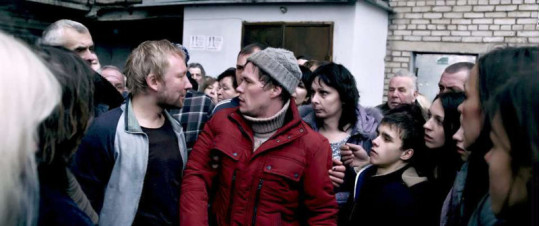 Maybe my favorite of the seven.
It's a tale about a man, a plumber, who takes on the 'system' as he tries to save lives in a rundown apartment building in an unnamed Russian town.
It's dark and bleak, and it's not only the authorities that this morally upright man has to fight. It's also his own class.
Terrific acting. The film felt real.
Paco de Lucia: A Journey*** Spain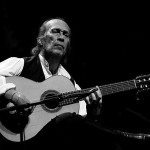 Probably our least favorite, it's a documentary about one of the world's best known flamenco guitarists who died recently at the age of 66.
Directed by his son and produced by his daughter, it tells the story of how and why he came to be so accomplished and so appreciated.
Probably the most enjoyable part of the film for us was simply watching and listening to Paco play his guitar.
Set Fire to the Stars ****  UK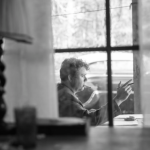 Ever since my father had me listen to a recording of A Child's Christmas in Wales when I was quite young, the Welsh poet Dylan Thomas has been a favorite of mine.
This film focuses on Thomas' first tour in America (basically disastrous) and his relationship with John M. Brinnin, the Columbia U professor, writer, poet who brought him to the US.
It's actually the story of Brinnin as much as it is of Thomas, and there are two very good performances, Celyn Jones as Dylan Thomas and Elijah Wood as John Brinnin.
The Salt of the Earth ****  Brazil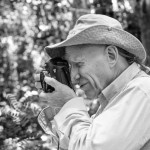 Another Oscar nominee, this one for Best Documentary Feature.
Having recently seen an exhibit in NYC of photographer Sebastião Salgado's wonderful black and white photos, we were enthused about seeing a film about his life and his work.
The film explores two journeys, Salgado's many trips to photograph both the beauty and the ugliness of our world and an inner journey of how those trips and what he saw and photographed affected him.
Not only do we see what he photographed, we hear him discuss the trips, the photos, and most of all what happened to him as a result of taking those photos.
Warsaw 44 **** Poland
A story about the tragedy of the Warsw Uprising of 1944.
Not a documentary, tho it uses archival footage, rather it mixes a love story into the telling of the two-month long struggle to fight back against the Nazi's campaign to conquer Warsaw.
For me, what the film did best was tell the story of the destruction of the city and the death of so many of its inhabitants, both insurgents and citizens. The love story that is included didn't quite seem real, however.
Cut Snake ****1/2  Australia
Initially I was bothered by the brutality and violence of this film about two ex-cons, one who is attempting to turn his life around and the other who will not allow that to happen.
But the film has stayed with me, and the more I think about Cut Snake, the more I find to like about it. The acting of the three main characters is terrific, and the story, while suspenseful, is intriguing for reasons beyond it just being a 'thriller'.
**              **              **              **              **              **              *
Bad, and sad, news for DC film enthusiasts:  The West End Cinema, DC's best venue for seeing independent, foreign, and small films, is closing at the end of March.
See the WaPo article about why.