Tags
"National Gallery", "The Theory of Everything", "WhipLash", Damien Chazelle, Documenatries, Eddie Redmayne, Felicity Jones, Films, Frederick Wiseman, J.K. Simmons, Jane Wilde, Miles Teller, Movies, Stephen Hawkings, West End Cinema
This holiday weekend allowed for one of my (many) favorite 'escapes and pleasures' – movies. Here are three I saw and thoroughly enjoyed.
The Theory of Everything ****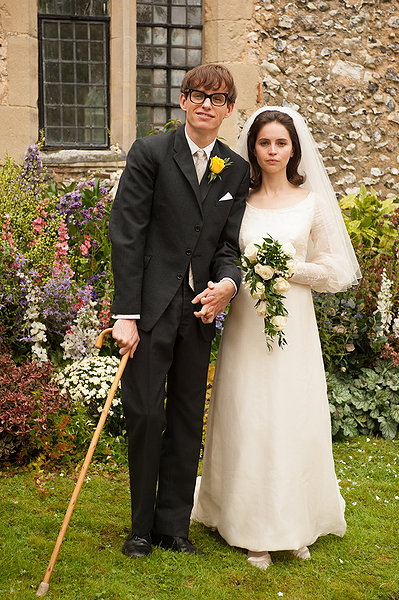 Perhaps the title, or subtitle, should say something about this being "a love story" or maybe something about "the social side of Stephen Hawking."
The film is largely about Hawking's love and marriage to Jane Wilde. It is based on Wilde's memoir, Travelling to Infinity: My Life with Stephen Hawking. While there are references to Hawking's scientific work, the purpose of the film has little to do with the work Hawking is known for.
What makes this 'love story' particularly worth seeing is the performance of Eddie Redmayne as Hawking. It's outstanding. I felt as if I was watching Hawking and not an actor. Redmayne's performance alone is reason enough to put this film on your 'to see' list.
Felicity Jones plays the role of Hawking's girlfriend, wife, and caretaker, and her performance is quite good also.
The Theory of Everything reminded me a bit of The King's Speech, A Brilliant Mind, and The Imitation Game, although the intent of the writer and director in this one is to show only one aspect of an exceptional individual.
National Gallery ****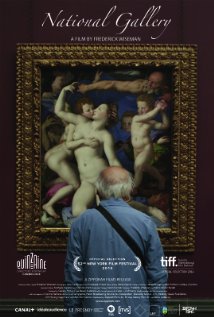 You don't have to be a museum or art lover to enjoy this three-hour visit to London's National Gallery.
In fact, I'm not particularly prone to spend much time in art museums (understatement), but I was drawn to this film because it was the latest of Frederick Wiseman's documentaries. He always has something to teach, and I am a fan of this now 85-year old master.
Whether Wiseman's camera is focusing on the face(s) of gallery visitors, the words of the wonderful docents he chooses to highlight, the administrative staff as they struggle to manage the finances of the museum, the framers of the masterpieces, the restorers as they explain their craft, the curators talking about what they do, or the paintings themselves, he is always telling a story. No matter how much or how little you may know about art, about museums, etc., you will likely learn from what Wiseman presents.
National Gallery was shown in Washington only briefly this weekend, but the owner of the West End Cinema has promised to bring it back. If you have a chance to see it, you're in for a treat.
Whiplash ****1/2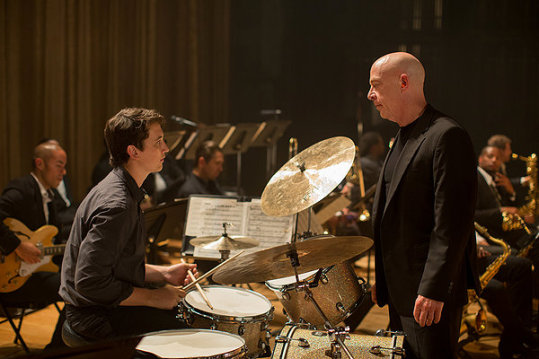 Good story. Good acting. Good directing.
Basically, Whiplash is the story of a perfectionist teacher (among the less harsh descriptions of this man) and a young student. In this case, the teacher is a musician and the jazz band director at a leading NYC school of music. The student is a would-be drummer with dreams of being the next Buddy Rich, the greatest jazz drummer of all time.
The teacher believes the two words "good job" are the two most destructive words a teacher can use. How far in the opposite direction can and should a teacher go is the theme of this film.
Both J.K. Simmons, the jazz band teacher, and Miles Teller, the first-year music student, give intense and riveting performances.
Director Damien Chazelle keeps the action moving and draws the audience into the battle that takes place between and within these two characters.
Although Whiplash is about a music teacher and student, anyone (which means all of us) who has been in either role will have opinions about what happens in this film.
Another good one to put on your 'to see' list.