The Oscar Nominated Short Films 2013 Live Action *****
If you don't have two and a half hours to spend in a movie theater to see the five short documentaries nominated for an Oscar (yesterday's post-Wrong Again), how about an hour and fifty-four minutes?
That will get you the five nominees for the Best Short Films, Live Action, and they are every bit as good as the documentaries.
Maybe even better (said by someone who thinks he likes nonfiction better than fiction).
As I 'promised', I spent yesterday afternoon seeing the Short Films, Live Action. Here's my 'take'.
The five are:
Death of a Shadow: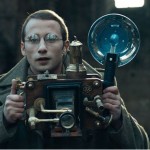 This one may have been my least favorite. It's fantasy and takes some imagination, which is not my strength. It's about a soldier who is somehow trapped in an afterlife and condemned to taking 1,000 pictures of the dead (or their shadows). I suspect, however, if you can suspend disbelief, you might find it quite interesting. It's the most creative of the group of five.
Henry: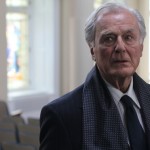 This one is probably my favorite. It's about an aging couple, a violinist and a pianist, seen largely through the eyes of the pianist, the husband, as he struggles with the loss/death of his wife and his own decent into alzheimer's. In many ways it is reminiscent of my favorite foreign film of the year, Amour, which if you haven't seen, I highly recommend.
Curfew
I liked this one very much too, a story of a man who sees no reason to continue living and is in the process of ending his life. Something happens which changes his mind, and … (that's all I'll say in order not to spoil it for you). The setting is NY and the characters include the sister of the desperate man and also her nine year old daughter. The main character and the daughter are terrific.

Buskashi Boys: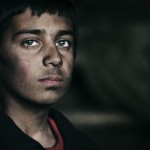 The setting here is the streets of Kabul, Afghanistan, and it is a story about two young boys and their dreams for their futures. I think the film was financed by the US government if I read the credits correctly, which makes me wonder if there was a propaganda angle there. Still, I loved the setting and enjoyed the story.

Asad:
Probably my second favorite. It's the story of a young Somali refuge living in South Africa and not sure if he wants to follow a life of Somali piracy or to be a fisherman like his father. I had just seen Stolen Seas, a full length documentary about Somali piracy which I recommend if you can find it, and so I felt I had some background for this short film. There is also an Old Man and the Sea aspect to it. And both the acting and the story of the young kid are wonderful.
Of the two Oscar categories (The Documentary Short Subjects and The Short Films, Live Action), would I recommend one over the other?
Only if I was forced to choose between them, and then I'd probably say see the Short Films, Live Action, which once again confronts me with my (previous) held belief that I like documentary/nonfiction more than live action/fiction. Harumph.
See both categories if you can.
(PS-I'm not going to see the third category, Short Films, Animation, because I know I don't like animation…)