I spent three and a half hours the other day in a movie theater, watching the five Oscar nominees for The Best Documentary Short Subjects *****.
And learning I was wrong again.
Generally, my movie tastes favor full-length documentaries (and foreign films), just as my preferences in reading favor nonfiction over fiction.
I tend to stay away from short stories and short films, in part because my memory loses those faster than it does the longer ones.
But Ellen was away, I'd finished my second book of the week, the grandkids were otherwise occupied, and I thought maybe I could stretch myself (as in trying something new). Also, I've always wondered why the Oscars waste my time on the awards for these short films. Maybe I was being 'shortsighted'?
Now I know what I've been missing.
While there's still the problem of remembering them all, each one was worthy by itself. Plus there was something quite good about seeing all five of the nominees at the same time.
I can't judge how this year's nominees compare to other years, but all five of the short documentaries (each between 35-40 minutes) were of interest, several were outstanding, and the combination of these particular five had a strong impact on me.
The five:
Kings Point:
This one was about a retirement community in Florida where aging New Yorkers had moved south to escape the winters and (sometimes) the changing neighborhoods in which they lived. The film focuses on five or six individuals who have been in Kings Point for a decade or more. What you see and learn will make you reassess making such a move if you are considering it, but it is a film also about aging in general. The documentary was made over a ten-year period, and it's sad.
Mondays at Racine:
Two sisters on Long Island open their beauty salon one day a month to breast cancer patients. Most have lost or are losing their hair. The third Monday of every month their salon caters, free, to women who are in various stages of dealing with what their breast cancer is doing to their bodies. The film focuses on just a few patients/clients and the owners of the salon. It is moving.
Inocente: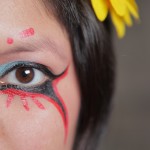 About a teenage girl, 15, in San Diego who is homeless. Inocente wants to be and is an artist. She loves color, and her ideas of what she can do with it seem endless. Her resilience and her persistence, as well as what she does with her talent, is remarkable. The film takes you along on her journey to follow her dream. Another moving film.
Open Heart:


Focuses on eight Rwandan children who are transported to Sudan and have heart surgery at the only center in all of Africa that provides this service. Their parents remain behind (cannot afford the transportation costs) and await news of their children's treatment. Another affecting portrayal.
Redemption:
The growing number of people – "canners" – in New York who survive by collecting empty bottles and cans and redeem them at five cents per bottle. If you've been in NYC and/or the surrounding boroughs, you've probably seen these people but may have not given them much thought. Another film that opens our eyes.
All five of these short documentaries are stories told by focusing on just a few individuals. The films, except for the first one, are inspiring as well as sad.
Taken together, with their moments of triumph, they remind us of the importance of relationships and of the difference a person can make in this world.
(Next up, I'm off this afternoon (don't tell Ellen who is in town and working!) to see The Oscar Nominated Short Films, Live Action, which I'm told are also worthy of attention and all can be seen together in less than two hours at some local theaters. I'll report in soon.)