Recently I have enjoyed two nonfiction books that have taken me inside worlds I have not known. One is written by a reporter about a subject you might pass over. That could be a mistake. The second is a memoir by a woman who joined Mother Teresa's Missionaries of Charity. That one too deserves your consideration.
Beautiful Thing: Inside the Secret World of Bombay's Dance Bars by Sonia Faleiro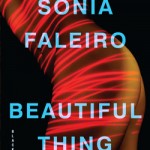 If you enjoyed Katherine Boo's Behind the Beautiful Forever, then get Sonia Faleiro's nonfiction account of another 'hidden' aspect of Mumbai (Bombay).
This time the story is about Leela, several of her co-workers, her boss, and their life in the dance bars. It is also about what happened to those who worked in them once the dance bars were closed.
Faleiro spent five years delving into this world, and her reporting of the sex industry and the whole world surrounding it is reminiscent of Boo's taking us inside the slums of Mumbai and shows us another part of India that many of us don't know.
The author takes us into this part of Mubai primarily by focusing on just a few characters, primarily through the portrayal of Leela, her closest friend Priya, the owner of the dance bar Shetty, and Leela's mother Apsara.
In portraying Leela and the world she inhabits, Faleiro does it in such a manner that it does not seem overly voyeuristic or written just to shock. If you know Nicholas Kristof and Sheryl WuDunn's terrific Half the Sky, then Beautiful Thing will not be a surprise.
But it will disturb you.
Deservedly so.
Faleiro largely keeps herself out of the story as she describes what she has observed and learned. The book is engrossing, and I suspect once you begin to read it, you will not be able to put it down.

The Guardian, The Observer, and The Economist all named it the book of the year in 2011.

An Unquenchable Thirst: A Memoir by Mary Johnson
Memoirs are one of my favorite forms of literature, and An Unquenchable Thirst is a good one.
Subtitled "Following Mother Teresa's Search for Love, Service, and an Authentic Life," Mary Johnson brings us along on her 20 year involvement with the Missionaries of Charity and her own quest for a meaningful life.
It is a long book, over 500 pages, and may tell you more than you want to know about certain aspects of those 20 years. Nonetheless, Johnson takes you inside this closed society and inside her own life. She does so with a great deal of honesty and, at times, pain.
I will not spoil for you what Johnson discovers, but once again I found myself unable to put a memoir down.
You do not have to be a member of a religious organization to enjoy this account of a period in the author's life, nor do you have to be of any particular religious persuasion. Simply being invited into Mary Johnson's life and the world of the sisters of the Missionaries of Charity is revealing and fascinating.
* * * *
(Note: The books described above were 'Favorite Reads' of two new contributors to the MillersTime list for 2012. Both Tanya C. and Amy M. are members of the Millennial Generation, meaning they were born some time between the late 1970s and the early 2000s. Along with Elizabeth M.'s recommendation of Susan Cain's Quiet, I have now enjoyed three books praised by members of this generation. We might do well to pay attention to some of their recommendations.)