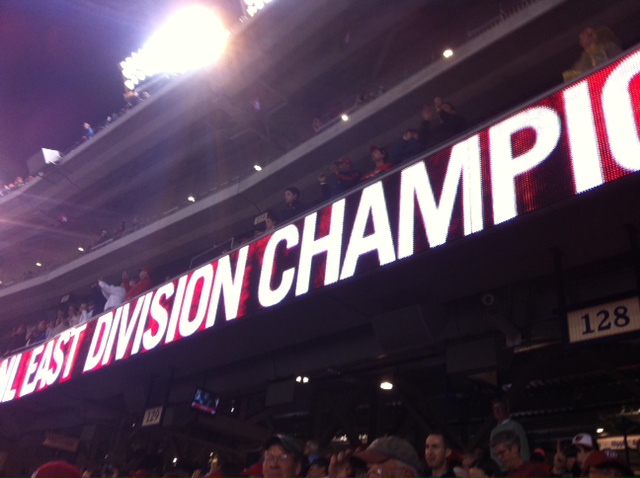 The team no one predicted would win the NL East Division did just that.
Despite a shaky (tired?) last two weeks, the celebration that took place last night at Nationals Park was well deserved – for the players, for the owners, and for the fans.
And if you don't live in DC nor have access to the Washington Post, sportswriter Thomas Boswell explains it all.