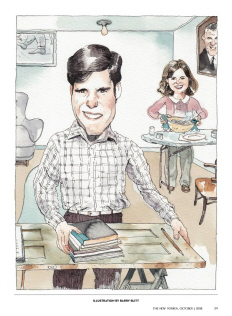 The current issue of The New Yorker, Oct. 1, has an interesting article on the strengths and weaknesses of the mind and the career of Mitt Romney.
I recommend Transaction Man: The Mind of Mitt Romney* to all, whether you are for or against him, whether you like or dislike him, whether you support Barack Obama, etc.
The author, Nicholas Lemann, dean of the Graduate School of Journalism at Columbia and also a writer for The New Yorker, has written what seems to me one of the better profiles of Mitt Romney that I've read this campaign season.
(*The NYer article is behind a pay wall, and I'm not sure the link will get the whole article to you. In the link provided, you will at least get a summary of the article.)