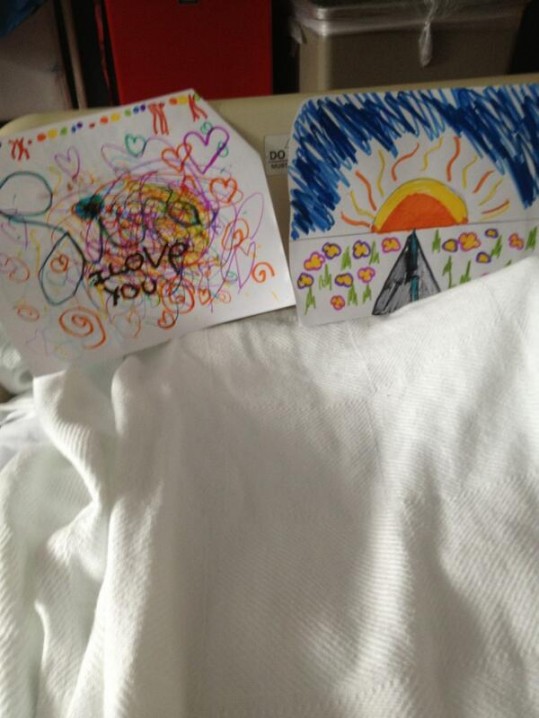 Update: 7/29/8:52 PM:  See below Scott Simon's last four tweets about his mother's death.
*                         *                         *                         *                        *
I suspect most readers of MillersTime are not 'on' Twitter, do not know much about it, or perhaps are disdainful of what they might believe is a waste of time or of a self-indulgence in which they do not wish to participate.
Perhaps.
But I have been drawn to something on Twitter over the past few days that I want to mention and that reminds me of something from my own recent life, experience, and learning.
Scott Simon, journalist and host of NPR's Saturday's Weekend Edition, has been live tweeting the last days of his mother's life. He is doing so from her ICU hospital room (see pix above).