Tags
Alexandra Township, Apartheid Museum, Baia, Cape of Good Hope, Cape Point, Cape Town, Daan Viljoen Game Park, District Six Museum, Hoanib Skeleton Coast Camp, La Colombe, Langa, Little Kulak, Namib Desert, Namibia, Nelson Mandela, Pot Luck Club, Robben Island, Robin Binckes, Skeleton Coast, Sossusviei, South Africa, South West Africa, Soweto, Sparks, Victoria Falls, Wilderness Safaris, Windhoek, Zambezi River, Zimbabwe
Family, friends, and most MillersTime readers know that Ellen and I love to travel and do so often. Actually, travel was built into our relationship as shortly after we first met I headed to West Africa for a two year sojourn in the Peace Corps. Then, soon after we married 50 years ago, we spent a year abroad in England, India, and Nepal, and when our work allowed, we traveled extensively. Once we had children, family trips became an important part of our and of their lives too. Now, the grandchildren are beginning to get a taste of traveling with us also. We've never tired of nor stopped exploring the U.S. and other parts of the world. Our travel has widened our understanding of the global community — of other people and other ways of living — and has allowed us to enjoy the beauty and breadth of the world. In short, traveling brings us much pleasure, perspective, and appreciation of beautiful places here and of the world beyond our own country. Travel for us is an opportunity for learning, and we frequently turn to each other during a trip and say, "We never knew that?"
Recently we returned from two and a half weeks in Namibia, South Africa, and Zimbabwe, a trip that included many of the elements of why we so enjoy traveling.
(Be sure to scroll down to see some of Ellen's stunning photos and the link to her slide show.)
Namibia:
Formerly South West Africa, this very sparsely populated country doesn't seem to get many American visitors, but Ellen loves deserts and never seems to tire of them. She was richly rewarded in our six days here. We spent a day in and just outside the capital Windhoek where for five hours we simply walked with a guide (Moses) in the Daan Viljoen Game Park, spotting zebra, kudu, oryx, giraffe, and springbok. But it was mostly enjoyable for its sparse vegetation, the rolling hills, and the quiet of the outdoors (particularly after a 16 hour trip from DC). On our return to Windhoek, we drove through and learned about one of the large, poor townships and explored a market, always one of our favorite activities in other countries.
Most of our time in Namibia was spent in or near the Namib Desert, said to be the oldest desert in the world, stretching for 1200 miles from Angola through Namibia and down the South African coast to the Cape of Good Hope. Our time there was divided between two of Wilderness Safari's small camps. The first was Little Kulala (near Sossusviei) in a reserve on the edge of Namibia's "Sand Sea," enormous red sand dunes where Ellen was in heaven, photographing and struggling up steep, angled dunes in a moderate sand storm (while I simply stayed put and was transfixed by the scene before me). We wandered and photographed our way through a deep canyon (think Slot Canyons of the American Southwest), and as we marveled at a sunset over the desert, our wonderful guide Ulee told us a story, one we won't soon forget, of his life and how and why he became a wilderness guide. We ended our time in this part of Namibia with a thrilling and memorable balloon float over brown sand dunes.
Three small airplane rides took us to the Hoanib Skeleton Coast Camp for three nights at this eight 'tented,' very comfortable desert 'lodge' in a remote part of the Kaakoveld. Again we explored the dunes (white this time) on a long drive to the Skeleton Coast with another superb guide (Michael). Another day was spent spotting wildlife (two families of elephants and two of giraffes, and a troop of rowdy baboons, sometimes called a 'congress of baboons'). But again it was the moon like desert, the hilly and bushy terrain, and the sand dunes that most entranced us. On our final afternoon/evening exploration, while looking for lions, Michael took us to the very top of a narrow, elevated promontory where we had a 360 degree view of the landscape and enjoyed further discussions about this country and another unforgettable sunset.
South Africa:
Our week here was largely divided between Johannesburg and Cape Town and focused on exploring our long time interest in the issues facing this country. In Johannesburg we hit the jackpot with our guide, Robin Binckes, 78, a teacher, an historian, and a life long inhabitant of South Africa. The day, eight hours, with Binckes ranks as one we will simply never forget. He adjusted our itinerary to focus on the township of Alexandra, population 600,000, where he had founded and supports a school program for children 2-6 years of age (though he also took us on a brief visit to Soweto, three million inhabitants and where Desmond Tuto and Nelson Mandela had 'homes' on the same street, just 300 meters apart from each other). During these visits, as well as during the several hours we spent with him at the Apartheid Museum, we realized that what we thought was our knowledge and understanding of South Africa was in fact the mere scratching of the surface. Between telling us his own story (white, Englishman who has lived in S. Africa before, during, and after Apartheid) and giving us continual history lessons of the country, we felt we were beginning to understand the complexities of what has occurred and continues to occur here. The insights he gave us made us realize how much more we had to learn despite our extensive reading and following of events in this country.
In Cape Town we continued our education about South Africa, from three different guides and a number of individuals we met along the way. Our visit to the District Six museum was another eye opener for us. It felt as if we were continuing to 'peel the onion' as we explored layers of political, social, and economic issues. Another memorable day included two hours of walking through the 'small' township of Langa, with a local inhabitant who took us through all levels of the township (from the 'Beverly Hills' section, to the newly built apartments and sadly to the one room shacks that would not likely survive the next serious rain). That afternoon was spent with another local guide in the colorful Malay section of Cape Town and a two hour cooking 'lesson' with a Muslim woman who introduced us to faintly familiar dishes and 'entertained' us with non stop conversation about cooking, food, her family, her children, and the joys and woes of parenting and interacting with her now adult children.
We also enjoyed some outstanding food (La Colombe, Pot Luck Club, and Baia restaurants and seafood that tasted as if it was brought directly from the ocean to our table). We were driven down the coast to Cape Clear and to the Cape of Good Hope by another excellent guide who continued our education about the country. We spent our final afternoon on a tour of Robben Island (where Nelson Mandela spent roughly 18 of the 27 years he was imprisoned), the highlight of which was having a former prison inhabitant, Sparks, walk us through the prison and tell us of his and Mandela's life there.
Zimbabwe:
We spent a late afternoon and early evening floating on the Zambezi River, spotting animals – elephants and hippos 'frolicking' and cooling off in the water – and enjoying yet another lovely sunset. And we continued our education about another country, one which has suffered enormously under Robert Mugabe since its independence and transformation from Southern Rhodesia to Zimbabwe.
But it was Victoria Falls that was our reason for coming and was the highlight here. Justifiably, in our view, deserving of its place on the list of one of the seven wonders of the natural world. You can walk along a pathway for about a mile with the Falls just across a deep ravine and the river, with more than a dozen different views of the cascading water. The dry season was approaching and so the falls were not at their most powerful, but that didn't matter. Put them on your list if you ever plan to be in that area of the world.
Clearly, this was a special trip with its mixture of unforgettable landscapes, societies in transition, one of the remarkable natural wonders of the world, and guides who truly made these ventures rich and memorable.
Ellen's 14 photo's below will give you a glimpse of it "thru her lens," and I encourage you to spend a bit of time with the slide show that links to this post (see below).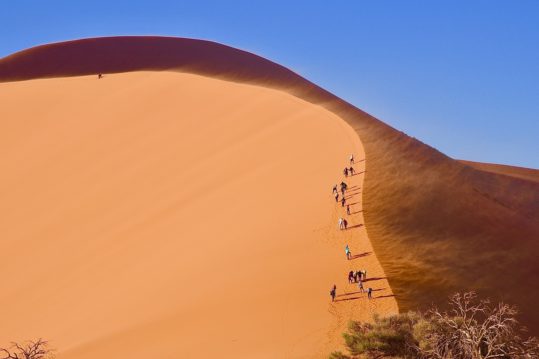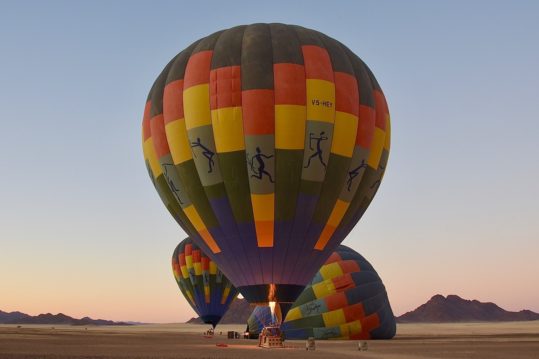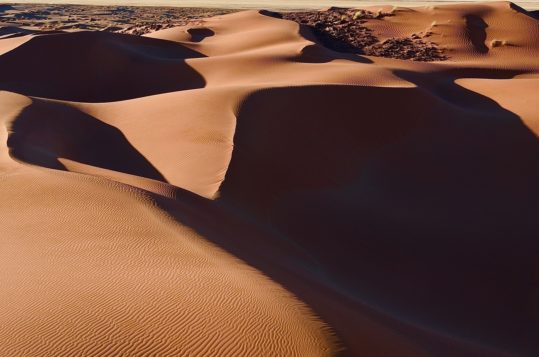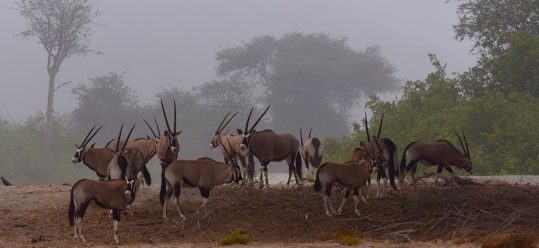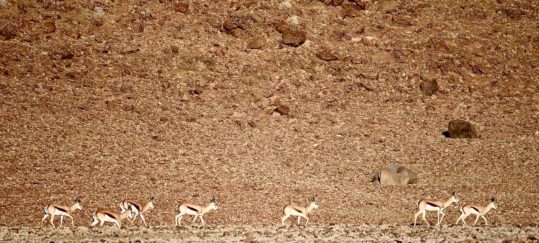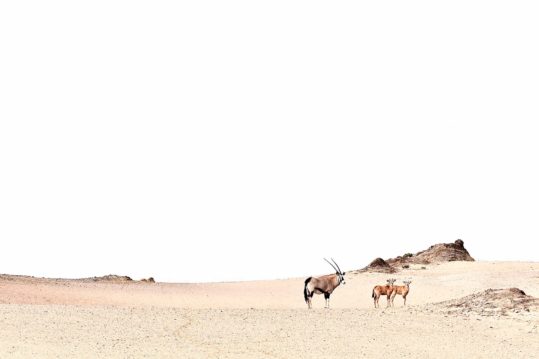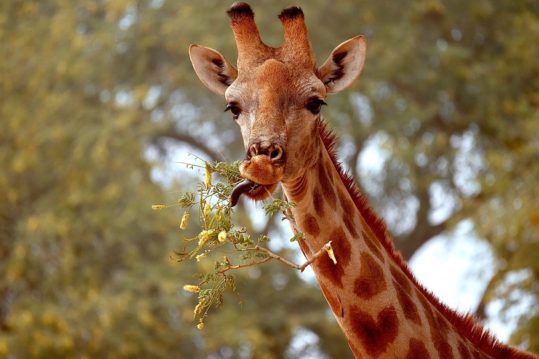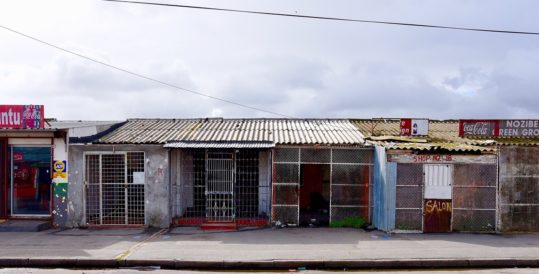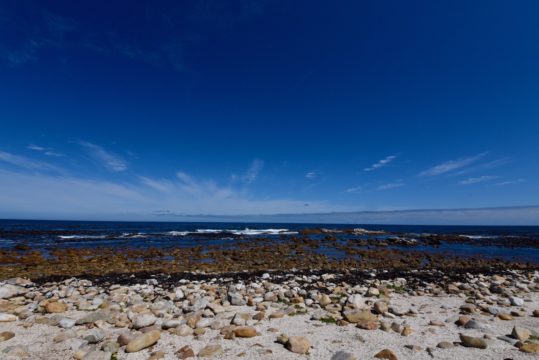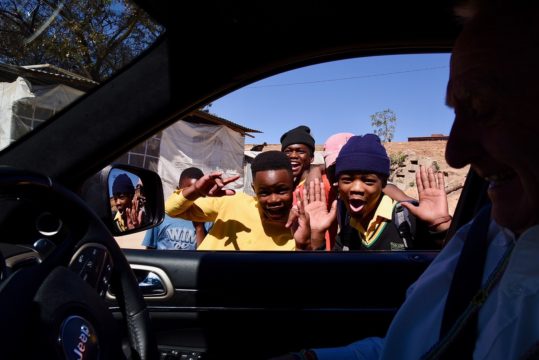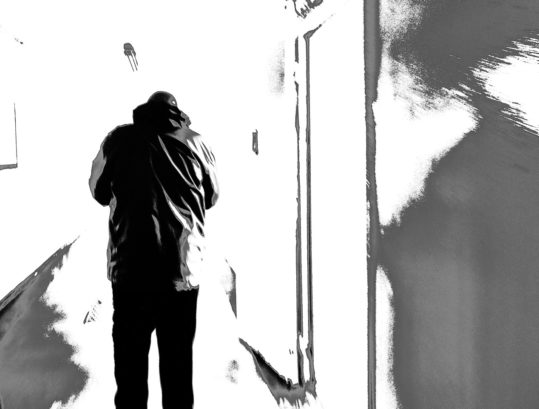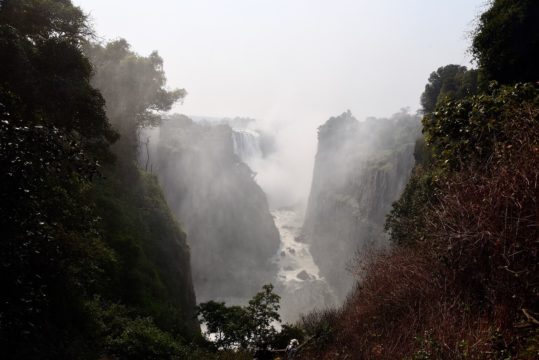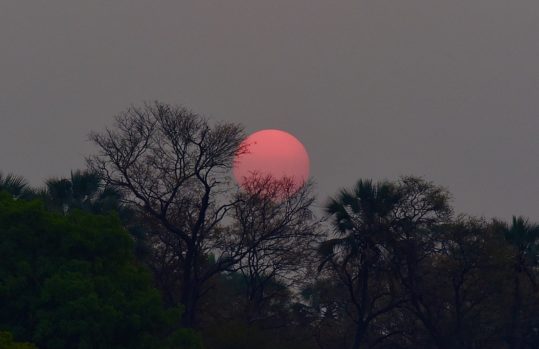 If you would like to see the entire slide show of photos (highly recommended):
1. Click on this slide show link: Thru Ellen's Lens.
2. For the best viewing, click on the tiny, tiny arrow in the very small rectangular box at the top right of the opening page of the link to start the slide show.
3.  See all the photos in the largest size possible format (i.e., use a laptop or desktop computer if you have access to either).