Tags
"The Game From Where I Stand", Adam Jones, Baseball Analyst, Baseball Writer, Boston Red Sox, Cubs, Doug Glanville, ESPN, Fenway Park, NPR, NYTimes, Phillies, Rangers, Red Sox, Sports Writer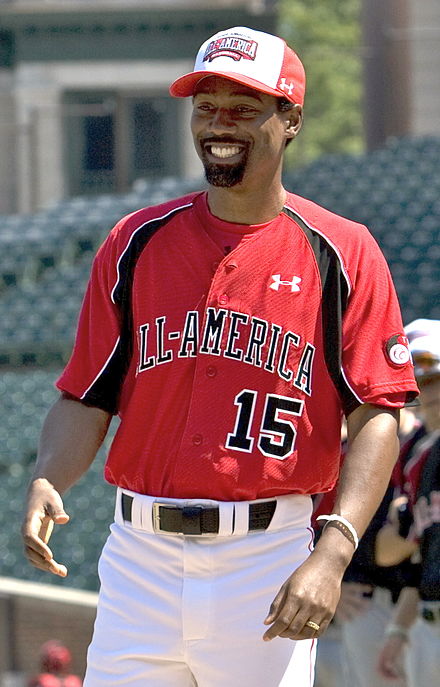 For those of you who have read some of my baseball related posts on MillersTime, you know that I'm not only obsessed with the game but also believe that there are many life lessons to be learned from baseball. Unfortunately, it has become a cliche to say that the game imitates life (or is it that life imitates the game?), used mostly by baseball fans trying to justify to nonbelievers the importance and value of this wonderful sport.
I was reminded of the intersection of baseball and life the other day when an alert reader (Harry Siler) sent me a link to an article by Doug Glanville**, a former baseball player. Since 2008 Glanville has been a guest columnist for the NYTimes and, until a few weeks ago, was a baseball analyst for ESPN for seven years. (He was laid off with several hundred other ESPN employees in a major company staff reduction.)
In a May 5 NYTimes article, Red Sox, Racism and Adam Jones, Glanville writes about his own fears of possibly being traded to the Red Sox, but it is his way of looking at the recent racial incident(s) at Fenway Park in Boston that most interested me. In his usual common sense way, Glanville concludes:
Baseball gives us a chance to see ourselves in everyone, at times reflecting the image of some complex and difficult shadows in our society. That is a big step toward mutual understanding. As hard as it is, we need to see ourselves in the fans who were ejected. Having biases is human, our flawed yet efficient way to create shortcuts in our lives. But we need to check them more honestly if we are to really understand how to move forward.
**(Glanville played 15 seasons in professional baseball, nine of them in the Majors, with the Phillies, Cubs, and Rangers before he retired in 2004. He was outstanding center fielder, going his last 293 games without making an error. He hit .325 one year and had a lifetime BA of .277. He also graduated from U of Penn with a degree in systems engineering.)