Tags
Bamboo forest, Bohemian Restaurant, Geoge Nakashima, Gora Kadan, Hakone, Heiruki Sushi, Hida Beef, Hiroshima, Honkawa Elementary School, Ikuzi Teraki, Japan, Kakinuma Restaurant, Kanazawa, Kenrokuen Garden, Kyoto, Lake Ashi, Mt. Fuji, Nara, Nikko, Romulus Craft, Ryoanji Zen Garden, Sekitei, Takayama, The Golden Pavilion, Tofukuji Temple/HoJo Garden, Tokyo, Tsukijiki fish market, Wansato, Yakitori's Memory Lane ("Piss Alley")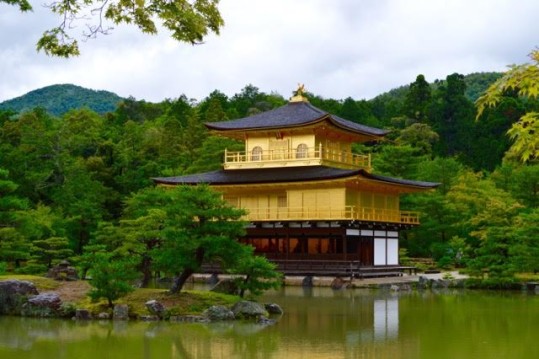 Once again our children (this time our younger daughter and her husband) have taught us a thing or two.
Although we have traveled much of our lives, we had never included Japan in those travels. My reasoning/excuse was a prejudice that it would be hard to get 'inside' the country (the way we have in India), and we would just be "visitors"  there.
Well, I, should have known better. Almost without realizing it, we have been drawn to Japanese art and artisans. Two rooms in our house are furnished with the wonderful Japanese-American furniture of George Nakashima, and in our kitchen, our cupboards are filled with pottery, including our everyday dinnerware, made by another Japanese-American artisan (Ikuzi Teraki of Romulus Craft) who is located in Vermont. We also have two small Asian gardens, one outside of the kitchen and one outside of our sun room. And I just learned that my mother particularly loved Kyoto, something I may have vaguely known but clearly had forgotten.
Anyway, a while ago we suggested to our daughter Elizabeth/Beth and son-in-law Brandt that we take a trip together to a place of their choosing. They almost immediately chose Japan.
Promises have a way of coming due, and so we have just spent two weeks in Tokyo, Nikko, Hakone, Lake Ashi, Takayma, Kanazawa, Hiroshima, Kyoto, and Nara.