One of the two wonderful things for me about 'retirement' is the freedom to choose each day what I will do with my time (the other thing is the freedom from the worries and from the pressures that my day job use to bring).  I can read in the morning, even in bed (my wife thinks that's decadent), read all day if I want, and still have a bit of evening time to read too (and reading is only one of the great choices I have of things to do).
All that as lead to today's post.
I have just finished the third of three of the current best selling fiction books. Actually, I didn't finish the first one, the second I finished but found disappointing, and the third will be on my list of Best Reads of 2012.  Usually, I don't write about books (or movies, etc.) that I haven't enjoyed. So this post is a departure from my usual mini-reviews.
NW by Zadie Smith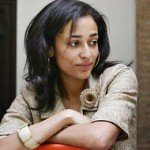 I keep wanting to like Zadie Smith's writing. She is a 37 year-old British writer who wrote White Teeth, The Autograph Man, On Beauty as well as numerous essays and short stories.
NW is her latest novel, a story about northwest London (where she grew up) and the range of people who live there. The early reviews were enticing, and so I tried again.
I didn't even get half way through before I decided I didn't want to spend any more time on it.  Although I found the form of the novel annoying, I am not against breaking the usual rules of writing, but, for me, her style got in the way of the story and what she had to say. In addition, I found myself not liking any of the characters, and after I put the book down and picked it up again after a week, I found myself still annoyed and resentful of the time I felt I was wasting.
Know, however, that Amazon's editors choose NW as one of their Best Books of the Month (September, 2012). Generally, the reviews have been mixed, and NW is selling quite well.
(Zadie Smith will be at DC's Sixth & I Synagogue Oct. 18 to talk about her new book as part of Politics & Prose Bookstore's terrific series of discussions with current authors.)
The Casual Vacancy by JK Rowling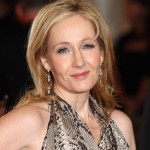 This first non Harry Potter book by JK Rowling has gotten an enormous amount of press in the UK and in the US too.
Not for children, this novel focuses on a small town in England (the fictitious Pagford) and about a dozen of its inhabitants, those who have 'made it' or 'want to make it' and some who have not and never will 'make it.'
The story starts a bit slowly and then picks up perhaps half way through, and the reader is held by Rowling's ability to tell a story.
For me, however, there were simply too many characters, and I continually had trouble remembering them apart. A few stood out, particularly the younger, adolescent ones, but as the novel 'progressed,' I found, as in NW, I didn't like any of them, and the story (and their stories) was simply depressing.
The Casual Vacancy is already at the top of the bestseller lists in the UK and here.  I suspect the selling success of the novel is because of the enormous audience Rowling has built over the past years. I will be curious if readers find it a successful book on its own.
I kept wanting to like it, but in the end, I didn't.
This Is How You Lose Her by Junot Diaz
Junot Diaz is the Pulitzer Prize winning author of The Brief Wonderous Life of Oscar Wao, a book I remember enjoying, tho as is happening with increasing frequency, I could not tell you too much about it.
I will remember This Is How You Lose Her, at least the characters and images it depicts.

It is a small book with nine very short stories, yet it feels as if it is all one story, the life and loves of its repeating main character Yunior.  And he's not the only character who is wonderfully portrayed. Each story has someone whom you will remember. Some of them you might even like, despite their behaviors.
What makes This Is How You Lose Her so memorable for me is Diaz's voice, his ability to tell you a story, describe a person, paint a picture, or sketch a way of life that feels real and true, even if you do not know much about it (nor even know all the Spanish words he uses) or like the behaviors of those depicted.
I suspect much in these stories is autobiographical, particularly the final one, The Cheater's Guide to Love.  But it is the way he tells this (his?) story that is fresh and memorable.
(Diaz will appear at the Sixth & I Synagogue in DC, Oct. 22.)