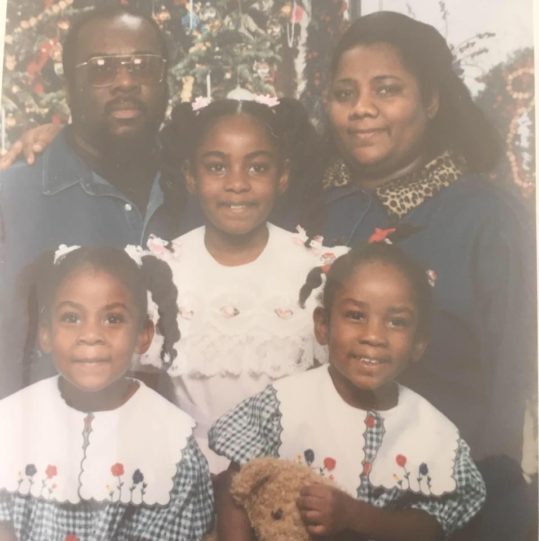 Kerry and family
Most of you never knew Kerry. She was a woman — a mother, a wife, a friend, a confident — who was the ultimate caregiver, taking care of my mother in the last years of her life, and later doing the same for my father.
My mother, Esty, herself had been a caretaker almost all her life, beginning at a very early age when she was a companion to her own grandmother. So I knew one when I saw one. When Esty needed care herself at age 87, Kerry came into our lives to give comfort and care far beyond what we ever expected. Not long before Esty died, she asked Kerry to promise to take care of Sam. Kerry promised to do so.
Initially, after Esty's death, Sam didn't need much physical assistance, but Kerry attended to him and provided stability. As he began to have difficulties of his own, Kerry let us know how much he missed us and needed us. (He would never let us know that directly.) With her encouragement, we eventually were able to convince Sam to come to Washington. Kerry, even though it meant she was then out of a job, was most delighted. She flew with him to DC as he had broken his arm two days before he was due to come to us and couldn't travel by himself. She stayed a week to be sure he was settled and she could trust us to provide what he needed. She said she'd come back to DC at a moment's notice if or when we needed her.