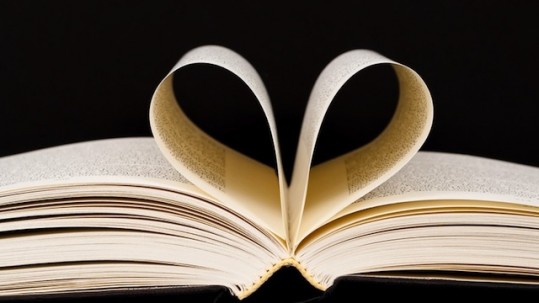 "A Best Friend Is Someone Who Gives Me a Book I've Never Read"- A. Lincoln
Once again, you're gonna need some time for this post.
And probably pen and paper to jot down some titles that you'll likely want to add to your 'to read' list for 2015.
Despite a recurring theme in contributors' emails about not reading as much this year, not finding as many memorable books and not remembering the titles read, I think you'll find a diverse and rich list of titles and comments.
Seventy-four of you contributed this year, listing approximately 450 books, with fiction leading nonfiction 60% to 40%. At least 300 of the titles were only listed once. The female-male division of contributors was 56%-44% (F/M), about what it has been in the past. The contributors are listed alphabetically to make it easier to find specific individual's choices.
Titles that appeared three times or more were:
All the Light We Cannot See (F) by Anthony Doerr (12)

The Goldfinch (F) by Donna Tartt (11)
The Boys in the Boat (NF) by Daniel James Brown (6)
No Place to Hide (NF) by Glenn Greenwald (6)
Americanah (F) Chimananda Ngozi Adichie (6)
The Lowland (F) by Jhumpa Lahiri (6)
Stoner (F) by John Williams (6)
The Invention of Wings (F) by  Monk Kidd (5)
A Constellation of Vital Phenomena (F) Anthony Marra (5)
The Children's Act (F) Ian McEwan (4)
The Signature of All Things (F) by Elizabeth Gilbert (4)

The Light Between the Oceans (F) by. M.L. Stedman (4)

Gone Girl (F) by Gillian Flynn (4)
Zealot (NF) by Resa Azlan (3)
Wonder (F) by R.J. Palacio (3)
The Woman Upstairs (F) by Claire Messud (3)
The Narrow Road to the Deep North (F) by Richard Flanagan (3)
Orphan Train (F) Christine Baker Kline (3)
To Kill a Mockingbird, (F) Harper Lee (3)
For me, however, the strength and value of this (and previous) years' lists have more to do with what contributors said about the books they enjoyed than the number of times a book was listed.
At the suggestion of one contributor, I have linked each book to Amazon's site so you can read more about that particular book. I am not a fan of Amazon nor am I encouraging purchasing through them, but I did want to give readers a link to more information about each book. Hopefully, you will consider supporting your independent bookstore if you have one in your area.
Just a reminder that this list is not meant to be the best books published in 2014, but rather what the title of this posting states – The Books Most Enjoyed by MillersTime Readers in 2014.
The List: