Tags
Aung San Suu Kyi, Ayeyarwady River, Bagan, Balloons Over Bagan, Belmond, Buddhist Temples, Burma, Hot Air Balloon, Inle Lake, Irawaddy River, Mandalay, Myanmar, Pagodas, Stupas, Temples, Yangon
Ellen and I, and friends Fruszina and Ray, recently returned from almost two weeks in Myanmar, formerly Burma. After largely being closed to the outside world, the country is now "open" and in transition, moving from almost 50 years of military rule into some form of democracy.
The first half of our trip was largely on the Ayeyarwady (Irawaddy) River and through the countryside and rural areas with only brief stops in three major cities — Yangon (once the capital and now the largest city), Mandalay (nothing close to the romantic image we and others have/had of this city), and Bagan (also a former capital and a region known for its Buddhist temples and pagodas). The final portion of our trip took place in the Inle Lake area.
The pictures in Ellen's slide show are roughly broken up into four groupings:
1. Hot Air Balloon Ride in Bagan. Clearly this adventure was one of the highlights for all four of us. We rose before daylight, and with some trepidation, joined others (16 people per balloon) in baskets below one of 10 balloons, and floated over the city and countryside as the sun rose. We each had different words to describe the amazing experience, but all agreed it provided a new perspective on the world below. There was something almost mystical and magical about the hour we spent floating above Bagan, and it certainly gave new meaning to the term "bucket list."
2. Views from the Ayeyarwady. We spent seven nights on a Belmond boat/ship on this main river of Myanmar. It turned out to be more of a hotel than a cruise as the water levels were low, and we were only able to explore a small portion of the Ayeyarwady. Much of our time was spent taking side trips from the boat to explore small towns, villages, markets, Buddhist sites, and various cottage type industries. We spent many hours wandering in markets and observing daily life in these rural areas of Myanmar and were intrigued by the lives of hundreds and hundreds of young and not so young monks devoting themselves to living and learning the teachings of Buddha. It was a terrific insight into how people live, work and pray. We loved it. Some of Ellen's most cherished pictures are in these grouping of photos.
3. Pagodas, Stupas, and Temples. Overwhelmingly a Buddhist country, Myanmar has literally thousands and thousands of temples, pagodas, and stupas (I never did learn the difference between a pagoda and a stupa). Despite my usual lack of interest in churches, cathedrals, and temples in other parts of the world, I never seemed to tire of seeing another Burmese temple or pagoda, though I could have done without so many statues of Buddha. There was one temple with over 535,000 (yes, five hundred thousand) images of Buddha, one 'forest' of 1,000 Buddhas, several resting, reclining, or standing Buddhas that were longer than a football field or taller than most buildings throughout Myanmar, and much gold leaf decoration of temples and pagodas built to honor Buddha (and hopefully guarantee the sponsor an auspicious return in his/her next life). We all were surprised by the variety and attraction of these structures.
4. Inle Lake. After our time on the Ayeyarwady, we flew to an area further east where we spent four days on the banks of Inle Lake, a fascinating area where each day the four of us would set out with a guide in a narrow, small, flat bottomed boat. We traveled to floating villages, observed floating farms, watched fisherman row boats with one leg while using their two arms to fish, and learned about a way of life that has existed for more than a thousand years. This area was the verdant Myanmar we had imagined it to be, and it was spectacular.
On our final night in Myanmar, on the picturesque lawn of Le Planteur restaurant in Yangon, and over a wonderful dinner, we reviewed our two weeks, trying to identify what each of us most enjoyed and would most remember. We all agreed: the hot air balloon ride was a remarkable and unforgettable experience; our time walking in the markets and villages was insightful, and we encountered wonderfully friendly people; our Inle Lake explorations opened our eyes to a unique way of living and working; and the Burmese people we met throughout our two weeks were gentle, friendly, hospitable, and resilient. The trip exceeded most of our expectations.
We only saw a small part of the country, and while we were aware that the country is in a political and economic transition, we did not have a clear sense of what the next few years will bring. (Unfortunately, we only had limited opportunities to explore the political realities of the transition to the new Aung San Suu Kyi inspired democratic era.)
All four of us will be curious and watching to see what happens now and in the next few years in Myanmar.
Thru Ellen's Lens: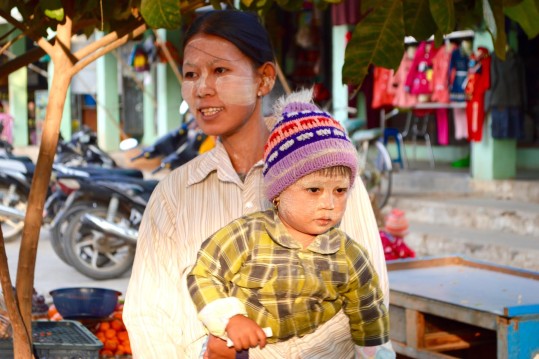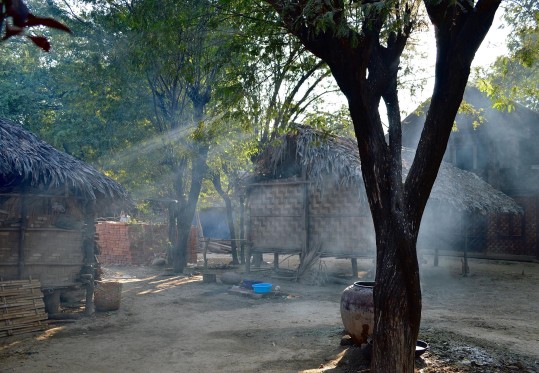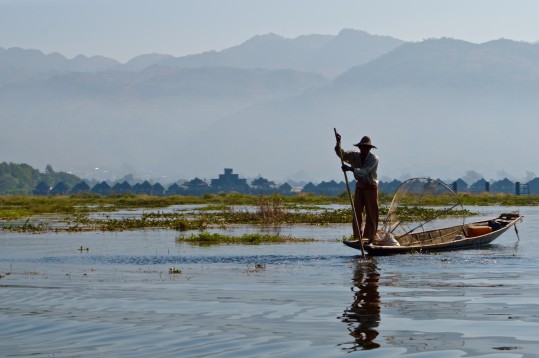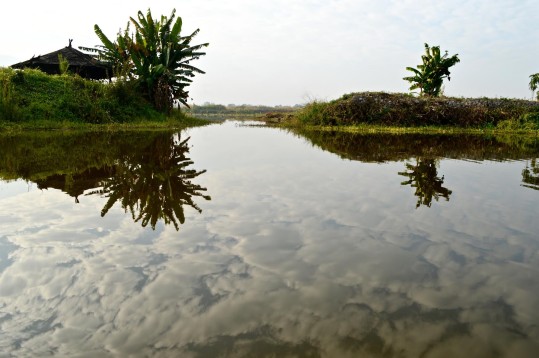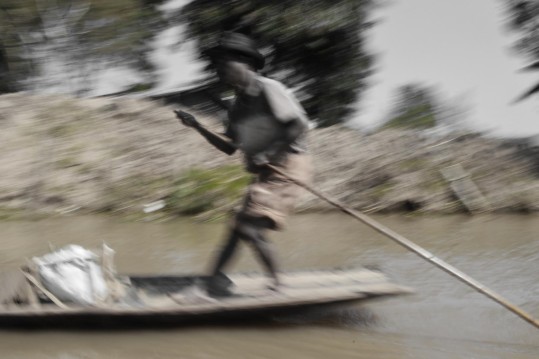 To see Ellen's entire slide show (116 photos), use this link: Myanmar, January 2016 Slide Show.
For the best viewing, click on the little arrow at the top right of the first page of the link to start the slide show and see all the photos in the largest size possible (use a laptop or desktop computer if you have access to either).