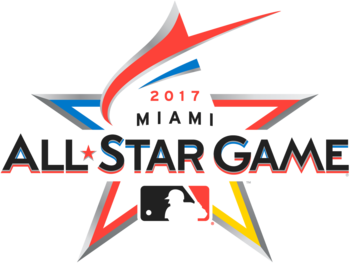 Update July 12, 2017: Congrats to Brent Schultz. See below.
When the MLB All Star game concludes tomorrow night, we'll have our first winner of the 2017 MillersTime Baseball Contests.
Contest #5 asked you to predict who would win that game. Seventy-three per cent of you said the American League would continue its dominance. Twenty-seven per cent said the NL would triumph this year.
There was a Tie-Breaker question that asked which player would get the most votes in the AL & the NL. Most of you thought Mike Trout and Bryce Harper would be the league leaders. In fact, Harper did lead the NL with 3.6+ million votes. However, no one named Aaron Judge (3.4+ million votes) to lead in the AL. Jose Altuve was second in the AL with 2.9+ million, followed by Mike Trout with 2.5+ million.
So, if the AL wins the All Star game, Brent Schultz will be this year's Contest #5 winner as he had Harper and AL Runner-Up Altuve . Jesse Maniff and Todd Endo both had the AL and Trout and Harper. Close, but not close enough.
If the NL wins, there's a tie between eight of you who had the NL and Trout and Harper – none had Altuve – (Nicholas Dent, Land/Dawn Wayland-Wilson, Jerome Green, Annie Orgad, Sam Poland, Steven Begleiter, Nellie Romero, Nicholas Lamanna). In that case, because his submission came in first, Nicholas Dent will win.
Prize: Winner will join me to see a Nats' game in wonderful seats. If the winner doesn't live in the DC area, can't get here, or doesn't want to come to DC, he can give his prize to someone who can get here, or I can take a kid to a game in the winner's place.
And, of course, the best prize of all, he will get the rare and valuable MillersTime Winner T-Shirt.