First, a few of Ellen's pictures from the only MLB All Star game I ever attended: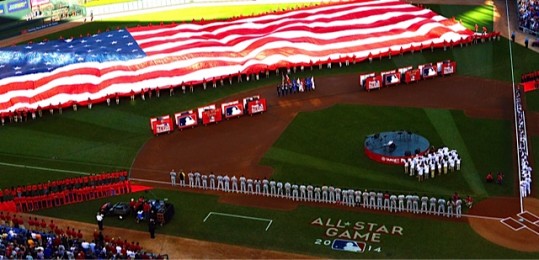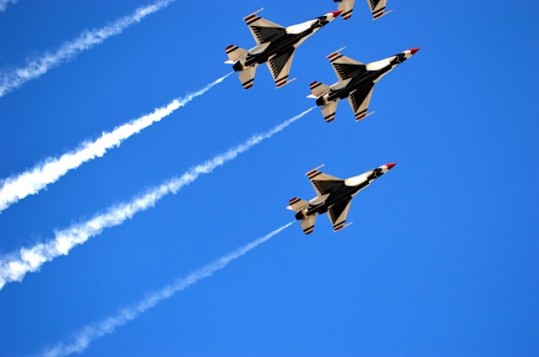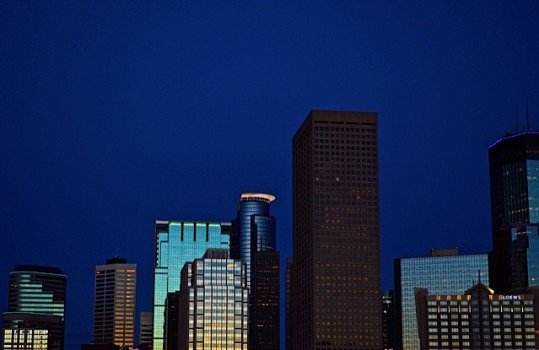 A few observations:
*So different from watching one's favorite team. Although we rooted for an American League win and although there were more outstanding players in this one game than in any typical regular season game, it felt more like a 'show' than a real game. Even tho MLB has tried, and to some degree succeeded, in making the game more meaningful with the winning league gaining World Series home field advantage, for me, the game held none of the excitement of any regular season Sox game.
*Despite the point above, it is a pleasure to see so many truly predominant players all at once (along with a few not so good ones, despite their placement on the All Star team).
*Jeter continues to have my admiration for how he carries himself and what he has meant to baseball, even though he is no longer the player he once was. He is gracious, respectful of the game and others, and, I believe, got two legitimate hits in the first three innings (I know I'm in the minority on this latter point).
*Good pitching continues to trump good hitting. Except sometimes.
*Koji Uehara should have been chosen the MVP, even tho he only pitched to one batter. OK, that's a 'homer' comment, but it was a big out. Mike Trout probably affected the outcome of the game more than Uehara or Jeter, who some thought should win the award as a sentimental prize.
*John Farrell, the Sox and the AL manager, out managed Mike Matheny, the  Cards and the NL manager. And it was a fitting ending to the game to bring in the Twins' closer (Glen Perkins) and Twins' catcher (Kurt Suzuki) for the 9th inning. That was also the time there was the most 'electricity' in the stadium, no doubt because there were more Twins' fans in attendance than those from any other team.
*Target Field in Minneapolis is one of the better new stadiums, tho like many of the new ones, it suffers a bit as it is an assault on the senses, probably because it was built to respond to our increasing short attention spans. You can even purchase beer from a machine (by the ounce) and eat a Bacon Sloppy Joe and Buffalo Chicken Mac N Cheese. My newest son-in law did the former but not the latter. He predicted he would eat one. I only hope that this failure is not a precursor to what we can expect from him.
*It was delightful sharing the All Star experience with my wife, younger daughter and her new husband. And while not as memorable as some of our other baseball outings, I suspect our trip to the 2014 All Star game and to Target Field will be added to a long list of family baseball outings.