I've already posted mini-reviews of most of the current, popular and other films I've seen since the beginning of 2013 (Amour, Zero Dark Thirty, Rust & Bone, Promised Land & Les Miz).
Here are two other films you might consider, tho both may be hard to find:
Flight ****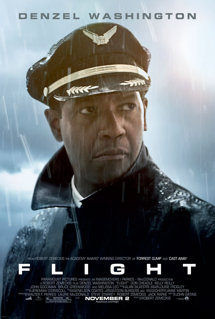 I finally got to see this film as it's not showing in many theaters in the DC area anymore.
Contrary to the title and most peoples' perceptions, it's not primarily a film about an airplane crash, tho the first 15 minutes or so involves an plane accident.
Denzel Washington plays the captain of the flight, and his role and performance grabs you from the start and holds you until the very end.
Briefly, he's an alcoholic and drug dependent superb captain who, despite his addictions, lands his damaged plane with a minimum of loss of life.  But he quickly becomes embroiled in a controversy, an investigation, and a possible lawsuit relating to his culpability for the six deaths.
One of the best depictions of addiction, denial, and the subsequent costs of both I've seen in a long time.
Barbara****1/2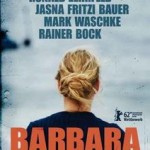 This film probably won't be around too long as it's only showing in one theater in this area.
It's a German made film about a woman doctor who has been banished to a small country hospital in East Germany for having requested an 'exit' visa.
Set in 1980, the film is a captivating drama that is a portrait of that era, a romance, and a thriller, albeit a slowly developing one.
But it is the subtlety of the script, the direction, and the wonderful acting of the lead, Nina Hosa as 'Barbara', that makes this film worth seeking.
Christian Petzol won the Best Director award at the Berlin Film Festival for this film, and Nina Hoss is simply terrific.
Barbara was Germany's selection for entrance into the Best Foreign Film category for the Oscars. It did not make it into the final five, tho it deserves to be there.