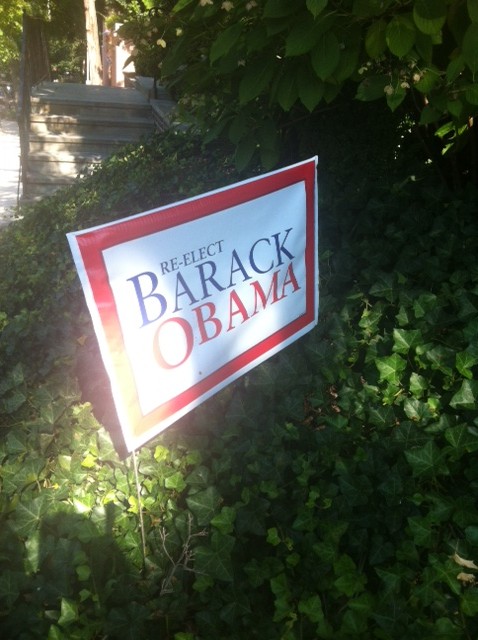 For me, the 2012 Presidential Election is a no brainer.
(I know. I know. Some of my good friends will say it's because I don't have a brain. There, I said it before some of you had the chance to remind me.)
Aside from my being in love with Michelle, and aside from being disappointed with some of the actions Pres. Obama has taken and has not taken, there is no doubt in my mind that he is the better choice for the country of the two candidates in this election. (Disclosure: I voted for him in 2008. Probably not a surprise to many of you.)
Despite the title of this posting, however, I'm not going to list my reasoning (tho I reserve the right to do so at a later date), but instead, I refer you to an article I read this morning in the Oct. 2012 issue of Vanity Fair magazine by Michael Lewis.
Obama's Way is a profile Lewis wrote after having unusual access to the President. For me, it captures many of the qualities I thought I saw in candidate Obama in 2008, with the added perspective of what he has learned from three and a half years of being in office.
See what you think.
Update – 9/15: There has been a bit of 'inside the Beltway' discussion about Michael Lewis's access to the President and his agreement to allow the President the right to approve all quotes. The NYTimes wrote about this the other day in a blog post A Journalist With Rare Access to Obama Had to Play by Quote Rule.