Careful readers of MillersTime.net, assuming there are one or two, may remember three earlier posts (Thomas Wolfe Was Wrong, Home Is Only Two Blocks Away, and A Sad Apology) about our long time favorite Chinese 'dive' (Sam Wo's) in San Francisco, it's closing, and the hope that it would reopen or would resurrect itself in some way.
Also, one or two of you might remember that MillersTime 'won' the 'prestigious' Thommie Award for "outstanding literary work" on my blog" with articles on the topic of whether one could in fact go home again.
Well, I'm delighted to tell you that you can go home again (tho it might be a few blocks away from your previous home). Sam Wo's has reopened in San Francisco under the same Ho family ownership and chef. Alas, its "world's rudest waiter" (Edsel Ford Fung) has long since passed away, tho they are still looking for some night time help…
It's new address is 713 Clay Street (a three minute walk or a 52 second drive from the former location at 813 Washington St.).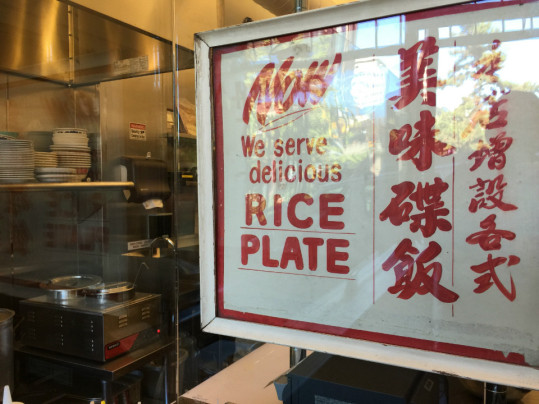 While it's actually been open since Oct. 2 for a preview and a 'soft' opening, it had a formal, ribbon cutting re-opening Wednesday, Oct. 21. For all the details about its opening, its new location, its hours, and other such details, see this article:
Sam Wo Restaurant Reopens Among Throngs Of Well-Wishers, Dignitaries
There is also a second article you might want to see if you want more details about the new/old Sam Wo's:
13 Things to Know About the New Sam Wo
Since I unfortunately do not have any immediate plans to be in SF (tho I would consider a quick round trip flight there if the price was right), I would appreciate any on the spot reports from those of you who are lucky/smart enough to be in the neighborhood or close enough to check it out, (Hint: Sal, G., Tom P., Leslie K., Lance B., Land/Ping W., Larry M., Robin R., etc.)
PS – Maybe there's hope. When I just told Ellen about this post, she said, "It's time to go back to San Francisco."
Now that's the right attitude for a spouse to have.
Anyone want to join us at the new/old Sam Wo's?