Tags
8 1/2, AV Ristorante, Best Hamburger, Bobcat Bite, Bonnie & John Eckre, Edo's Squid, Garrett's Desert Inn, Mama 'Zu's, Mitzi Panzer, Sam Wo, Sante Fe, Sante Fe Bite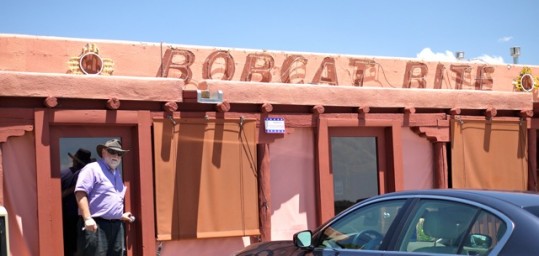 First it was the closure of A.V. Ristorante in Washington, DC, home of the best white pizza ever made, the best tomato and garlic pizza I've ever had, and wonderful soft shells with garlic pasta and seafood platters.
Then it was Sam Wo in San Francisco, home to cheap, filling Chinese food where you entered thru the kitchen and made your way upstairs to one of the two small rooms with formica tables and a limited menu.
Now it's Bobcat Bite, that served that wonderful hamburger with green chile (with or without cheese) on the outskirts of Sante Fe.
All three dives.
All three family owned and operated.
All three now closed.