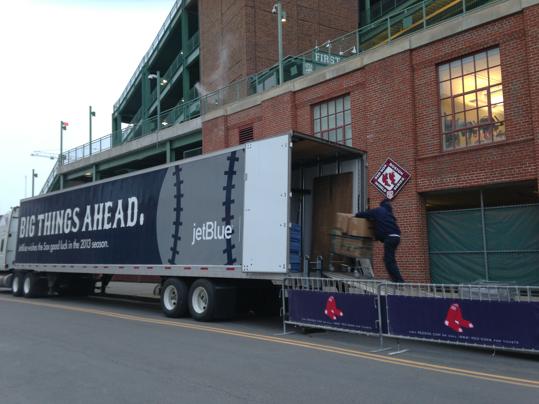 (Workers on Tuesday are loading a truck with the Red Sox' gear for spring training. Marie Torto photo)
2013 MillersTime Baseball Contests
A few changes for this year's contests in response to some readers' suggestions.
Primarily, I have de-emphasized the Sox and Yankees (only one contest involves these two teams), and I have tried to allow for your specific interest in a favorite team, a favorite player, and/or your baseball knowledge (or lack of it also) in general.
Contest #1:
Make a prediction about the 2013 MLB baseball season.