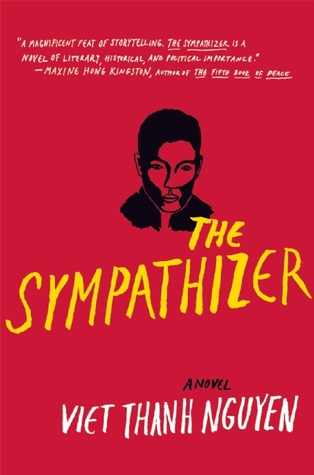 Every so often, usually when I'm feeling particularly guilty about overly enriching Amazon by purchasing 'Kindle' books, I go to Washington's independent bookstore, Politics and Prose, to buy a couple of hardback books.
Usually, I look for Mark, the head book buyer, I think, and ask him what are the two best books he's read in the last couple of months. He rarely steers me wrong. (Because of suggestions he made, for example, I read All the Light Between Us and also The Son, shortly after each was published. The former recently won the 2015 Pulitzer Prize for fiction and the latter was one of the finalists for the Pulitzer in 2014.)
About 10 days ago I was in the store, saw Mark, and asked my usual question. He immediately went and got The Sympathizer by Viet Thanh Nguyen and read me the opening page. Then he found a copy of Mary Costello's Academy Street and said, "Also, here's a little gem that hasn't been reviewed yet, but I loved it." (See my earlier post, Mary Costello – A New Voice.)
I read, actually consumed, The Sympathizer first and wanted to write about it, but I noticed the author was coming to Politics & Prose for an author talk and decided to wait until I saw and heard him in person. That happened Wednesday night.