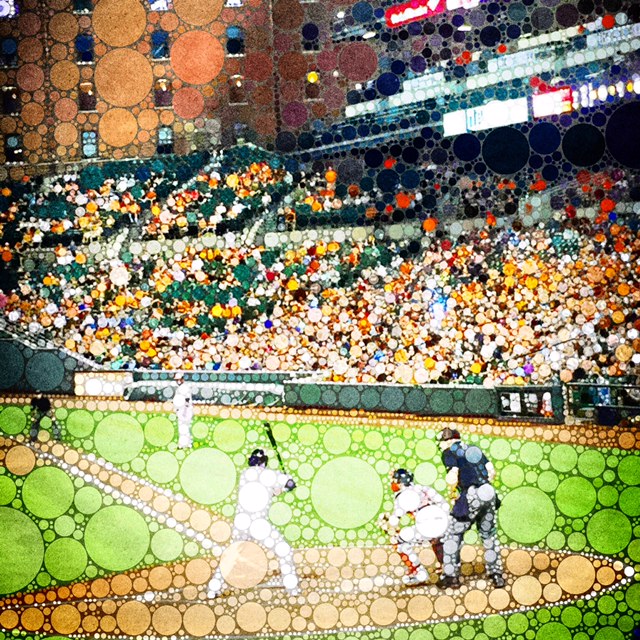 Now that we will have a full baseball season for 2022, I am announcing a slimmed down MillersTime Baseball Contest.
Since there was virtually no Hot Stove League this year, it is hard to know what team rosters will look like on Opening Day. Still, we have a bit of time to try to get a sense of what we might expect from our favorite teams, from our hated opponents, and for this frustratingly delayed season.
So, only two contests, and everyone has about three and a half weeks to sort out their own teams and the overall outlook for 2022.
The date for your submission is noon on Opening Day (likely to be April 7th.)
I suspect you will all need that time to make 'informed' predictions.
Contest #1:
Choose your favorite team or a team you know well enough to prove you are not a 'homer' and answer the questions below. (My definition of "a homer" – a sports fan who is (so) loyal to their home team that it may be difficult to be objective about the team's prospects for the coming year. Other definitions and synonyms: "a simple-minded person; moron; unintelligent person; idiot; someone who has a (too) close devotion to a sports team; not cognizant of the world around them."
Name the team.
What will their season record be in 2022?
Where will they end up in their Division at the end of the regular season.
Will they make the 12 team playoffs?
If so, how far will they go in those playoffs.
What will be the reasons for how well or poorly they do this year? The more specific you are the better.
Prize: Two tickets to the 2023 All Star Game (Seattle Mariners, T-Mobile Park) or one ticket to the 2023 World Series.
Contest #2:
Who will be the four teams to be playing in the League Championship series in 2022? (Name the two from the AL and the two from the NL).
What two teams will actually make it to the World Series.
How many games will the WS go?
Which team will win the WS?
What are the reasons that team wins?
Prize: Joe Posnanski's new, fantastic book, The Baseball 10
Additional Details:
There is no advantage this year as to when you send in your predictions. Take as much time as you want to gather whatever info you need, as long as you send in your answers by noon on Opening Day.
You don't have to enter both Contests.
Send your predictions to me at Samesty84@gmail.com with as much specificity as you can as I suspect that will be important in choosing winners.
MillersTime Winner T-Shirts go along with the prizes mentioned above.
If you get another baseball obsessive to join the Contests and he/she mentions your name and wins, you'll get a copy of Posnanski's book too.